August 18, 2017
Anti-Vaccine Family Members, Friends Spur Many Moms to Delay Baby's Shots
Study found even if pregnant women later hear better info from docs, they may still wait on immunizations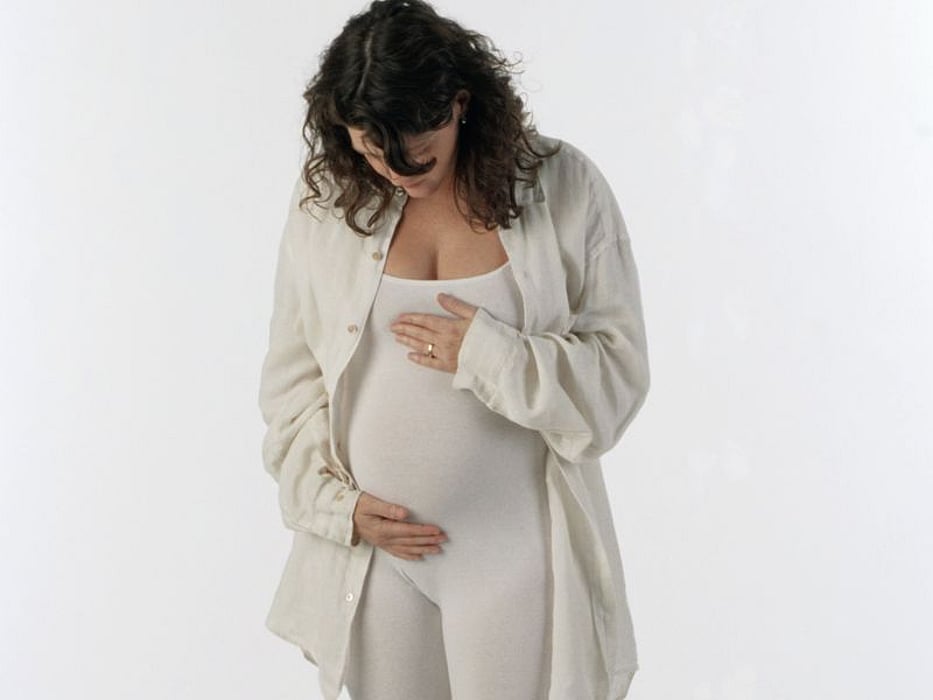 FRIDAY, Aug. 18, 2017 (HealthDay News) -- If a pregnant woman hears anti-vaccine messages from family or friends about childhood immunizations, she's much more likely to delay her baby's shots, new research shows.
And that's true even if she hears positive messages after the discouraging ones, the New Zealand investigators found.
"Pregnancy is an important time for educating about infant immunization," said study co-author Dr. Cameron Grant, head of the department of pediatrics, child and youth health at the University of Auckland.
"This very important aspect of medical education should not be left until after the child is born. Health professionals caring for pregnant women have a very important role to play in determining the immunization intentions of these future parents, and in promoting infant immunization," he said.
The study included information from more than 6,000 pregnant women in New Zealand. The information was gathered from 2009 to 2010. The babies' vaccine information came from a national immunization registry.
More than half of the women received no information at all about childhood vaccines while they were pregnant. About a third received only positive information about vaccines, while around 4 percent received solely negative information. About 10 percent received both negative and positive input.
Around a third of women got their information from their health care provider. About 14 percent of women received information from family and friends, and a similar number got information from the media.
"Most said they received only encouraging information from health care providers, while the main sources of discouraging information were family and friends and media," Grant said.
"But it was concerning that 1 in 6 women who recalled receiving discouraging information, identified health care providers as a source of that information," he added.
Seventy-one percent of babies whose mothers received no vaccine information in pregnancy were given their vaccines on time. Seventy-three percent of babies whose moms only got positive information had their babies vaccinated on time.
But only 57 percent of babies whose moms heard only negative information got their vaccines on schedule. If women were given both good and bad information, 61 percent of their babies were immunized on time.
While Grant said he wasn't surprised that discouraging information had a negative influence, he was "surprised and disappointed that encouraging information had no positive influence.
"We have to do a particularly better job of encouraging immunization for the infants of future parents who have received discouraging information about immunization," Grant added.
Dr. Paul Offit, director of the Vaccine Education Center at Children's Hospital of Philadelphia, also wasn't surprised that negative information made such a difference.
"It's much easier to scare people than to unscare them," he explained.
"And, the autism story proves that," Offit said, noting that one poorly done study that was later retracted led to 17 studies in seven countries, costing tens of millions of dollars that showed no greater risk of autism in kids who received the measles, mumps and rubella (MMR) vaccine.
But if you ask parents if it's possible that vaccines cause autism, he suggested, there will still be some who are unsure.
"It's hard to undo negative information when there's not a clear cause for something," Offit said.
"In the 1800s, no one knew what caused type 1 diabetes, and there were all kinds of crazy 'cures' out there. But once Banting and Best figured out what caused type 1 diabetes, those cures disappeared," he explained, referring to scientists Frederick Banting and Charles Best, who co-discovered insulin in 1921.
Offit said it's possible to counter negative misinformation, but that doctors need to use passion and compassion with parents.
But younger doctors may not be as passionate, he said.
"I'm an older physician. I've had measles. I've had mumps. Today, if a child comes in with one of those diseases, younger doctors haven't seen it and often call for me to confirm the diagnosis," Offit said. "So, young doctors may not be as compelled to argue for vaccines. They haven't seen these diseases, so they may not be great advocates for vaccines."
The study was published online Aug. 18 in the journal Pediatrics.
More information
Read more about why you should vaccinate your children from the U.S. Centers for Disease Control and Prevention.
SOURCES: Cameron Grant, M.D., Ph.D., head, department of pediatrics, child and youth health, University of Auckland, and pediatrician, Starship Children's Health, Auckland, New Zealand; Paul Offit, M.D., director, Vaccine Information Center, the Children's Hospital of Philadelphia; Aug. 18, 2017, Pediatrics, online
Consumer News