April 23, 2010
LeAnn Rimes Brings Battle With Psoriasis to Center Stage
Diagnosed at age 2, the singer is teaming with health groups to bolster patient support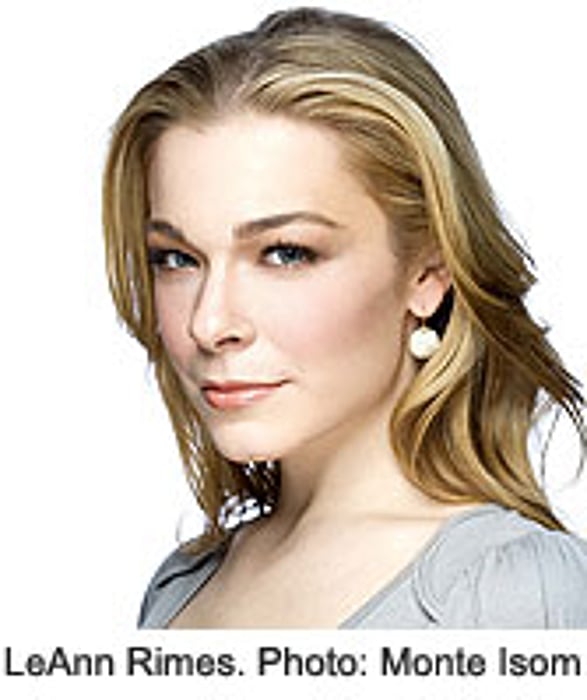 FRIDAY, April 23, 2010 (HealthDay News) -- The low point for country music star LeAnn Rimes came when her psoriasis got so bad she actually started bleeding onstage.
"I would bleed onstage because my skin would crack. It was so horrible," she said.
"Psoriasis definitely takes a physical and emotional toll. I've had to deal with people judging me," she added.
That is why Rimes is teaming up with the American Academy of Dermatology and the National Psoriasis Foundation to be a spokeswoman for the Stop Hiding From Psoriasis awareness campaign.
The campaign is urging people with psoriasis, a chronic skin condition, to pledge to get involved with their own disease, including making a commitment to find a good dermatologist, find the support they need, tell their story or just learn more about the disease.
"I wanted to be involved in this campaign to educate the rest of the world that this is not contagious. You're not going to get psoriasis by standing too close to us. We're human," Rimes said. "There are so many people out there who are dealing with this. We want to make people feel they're not alone in this fight against psoriasis," she explained.
"I hope this is kind of a chain reaction," she continued. "It's been so inspiring to me and also empowering to be able to talk about it. I hope this spirals out of control -- in a good way -- so we can better support each other."
According to the campaign, nearly 7 million Americans have psoriasis, an immune disorder where skin cells grow too fast, resulting in thickened or scaly patches. The condition usually arises in the teenage or young adult years and manifests mainly on the scalp, knees, elbows or torso, although it can develop anywhere on the skin or nails. There is no cure for psoriasis.
Rimes was diagnosed with the condition when she was only 2 years old. She remembers at one time having the characteristic blotches of thick, scaly, often itchy, skin all over her legs and trunk.
"I was wearing jeans in 105-degree weather. I didn't want to go out in a bathing suit," she said. "It definitely takes a toll on your self-esteem, especially as a girl."
At one point, Rimes was having to change medications every one-and-a-half years when the one she was on stopped working.
According to Dr. Jerry Bagel, a spokesman for the National Psoriasis Foundation, director of the Psoriasis Treatment Center of Central New Jersey in East Windsor and associate clinical professor of dermatology at Columbia University in New York City, people with psoriasis have a 50 percent increased risk for depression and increased use of antidepressant medications.
Fortunately, there are now more and better treatments than ever before.
"People with moderate to severe psoriasis now have many new options they didn't have 10, or even seven, years ago," Bagel said. "Since 2003, five new biologic agents have been approved by the FDA [U.S. Food and Drug Administration]."
Lifestyle factors, including a balanced diet and reducing stress, can also play a role, something Rimes said she learned firsthand.
"I have a great relationship with my doctor. I not only take medications but have made diet and lifestyle changes, just being active and getting out of my own head and really relieving stress with exercise, yoga, breathing," said Rimes, who has been clear of psoriasis outbreaks now for six years. "I stay away from fried foods and try to make the healthiest food choices I can," she added.
"I've learned to control it the best I can ... working around this crazy life I lead," she said.
The campaign is supported by pharmaceutical company Abbott.
More information
Learn more about the pledge at the American Academy of Dermatology.
SOURCES: LeAnn Rimes, singer; Jerry Bagel, M.D., spokesman, National Psoriasis Foundation, director, Psoriasis Treatment Center of Central New Jersey, East Windsor and associate clinical professor of dermatology, Columbia University, New York City
Consumer News