November 3, 2016
Beber mucho alcohol en la juventud podría traer consecuencias considerables para la salud en el futuro
Un estudio sugiere que el alcohol podría producir daños en el cerebro y el cuerpo aunque se deje de abusar del alcohol a los 30 años de edad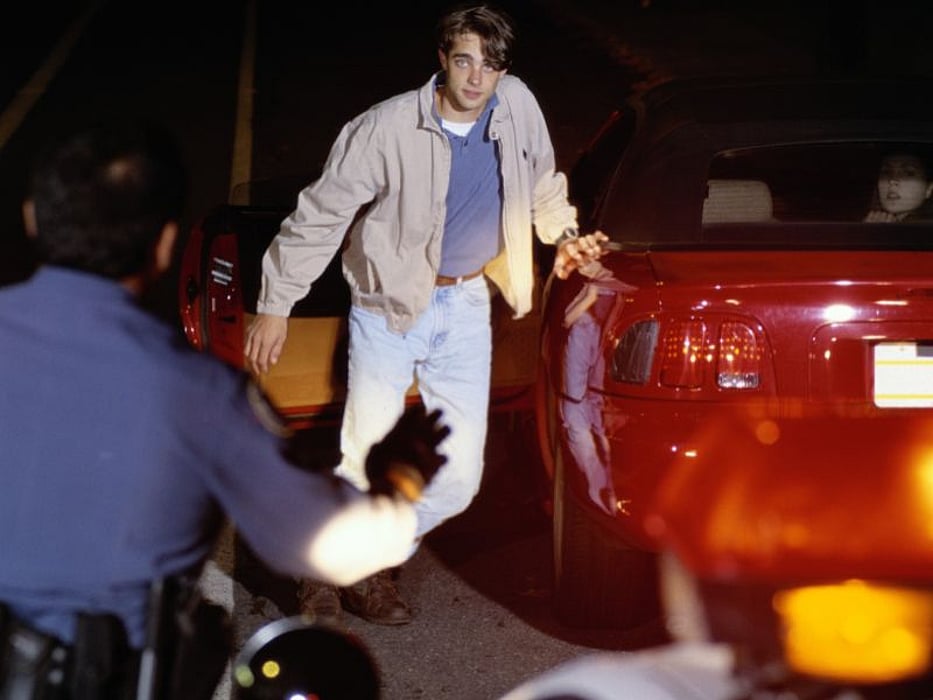 MIÉRCOLES, 2 de noviembre de 2016 (HealthDay News) -- Los adultos jóvenes que tienen un problema con la bebida tienden a sufrir de más problemas de salud en un momento posterior de su vida que los que no beben, aunque dejaran el alcoholismo años antes, indica un estudio reciente.
Los hombres con dependencia del alcohol en la adultez joven tenían, de promedio, 3 afecciones médicas entre los 60 y los 69 años de edad, mientras que los que no habían sido bebedores solamente reportaron 2, encontraron los investigadores en un análisis de veteranos de la época de Vietnam.
Además, la puntuación de los que bebieron alcohol en una escala de depresión era de aproximadamente el doble que la de los que no bebieron.
Se observaron estos efectos incluso entre los que bebieron en el pasado y que habían dejado atrás el alcoholismo hacía décadas, dijo el autor del estudio, Randy Haber, psicólogo clínico en el Sistema de Atención Sanitaria de Asuntos de los Veteranos de Palo Alto, en Menlo Park, California.
Los resultados muestran que podría haber consecuencias ocultas, físicas o mentales, de beber mucho durante la adultez joven, concluyeron los investigadores.
Un experto dijo que los hallazgos sugieren que el consumo de alcohol de los adolescentes es algo que se ha de tomar en serio.
"Todavía hay muchas cosas que no sabemos sobre los efectos a largo plazo del abuso de sustancias en la adolescencia, y lo que sí sabemos sugiere que los esfuerzos de prevención son importantes", dijo Sean Clarkin, director de investigación y relaciones externas de Partnership for Drug-Free Kids.
"En ocasiones los padres creen que es un rito de paso y una parte del crecimiento, pero beber de forma persistente en la adolescencia podría tener efectos a largo plazo", añadió Clarkin.
Para realizar este estudio, los investigadores revisaron los expedientes médicos a largo plazo de más de 600 veteranos hombres de EE. UU., de los cuales aproximadamente la mitad habían tenido un problema con la bebida en su juventud.
Está claro que la vida de las personas mejora cuando dejan de beber mucho, dijo Haber en un comunicado de prensa. Pero hay estudios que han mostrado que el cerebro y el cuerpo están afectados por el alcoholismo, y no está claro cuánto tiempo duran esos efectos o si el daño inadvertido podría provocar problemas más adelante.
Los investigadores hallaron que los hombres que fueron alcohólicos durante al menos 5 años en la adultez temprana obtuvieron unas puntuaciones más bajas en las medidas estándar de la salud física y mental una vez estaban entre los 60 y los 69 años de edad.
Por ejemplo, los investigadores examinaron los expedientes de todos los hombres con respecto a un conjunto de 44 problemas médicos, incluyendo la enfermedad cardiaca y la diabetes, y encontraron que los hombres que eran dependientes del alcohol cuando eran adultos jóvenes tendían a sufrir de al menos 3 de estas afecciones en un momento posterior de su vida.
Eso fue cierto tanto si la persona seguía bebiendo o si lo había dejado a los 30 años de edad. Por otra parte, los que no fueron bebedores tendían a tener solamente dos problemas de salud, de promedio, mostraron los hallazgos.
Haber indicó que otros estudios han mostrado que beber alcohol de forma crónica puede causar lesiones en partes del cerebro relacionadas con el autocontrol y la toma de decisiones. Es posible que beber durante años en la adultez temprana pudiera tener efectos duraderos en esas áreas cerebrales, lo que hace que sea más probable que una persona lleve a cabo conductas que son perjudiciales para la salud, como fumar y abusar de drogas.
Clarkin dijo que también es posible que los hombres jóvenes bebieran como medio para automedicarse por problemas emocionales que persistieron a lo largo de sus vidas.
"Es posible que los que dejaron el problema con la bebida empezaran a fumar o a consumir otras drogas", dijo Clarkin. "Plantea la posibilidad de que los individuos con depresión en la adolescencia y los jóvenes adultos podrían haber dejado de beber como modo de tratar la depresión, pero luego hallaron otras estrategias [de abuso de sustancias] para afrontarla a lo largo del tiempo. No desapareció".
Clarkin dijo que esto enfatiza más la necesidad de que los padres y las figuras de autoridad tomen cartas en el asunto cuando una persona joven parezca estar bebiendo mucho alcohol.
"Es otra razón para que los padres no tomen el abuso de sustancias de los adolescentes a la ligera", dijo. "La evidencia es clara con respecto a que el consumo en la adolescencia hace que un segmento significativo de la población tenga problemas persistentes en su vida".
Los hallazgos aparecen en la edición de noviembre de la revista Journal of Studies on Alcohol and Drugs.
Más información
Para más información sobre el alcoholismo, visite el Instituto Nacional sobre el Abuso del Alcohol y Alcoholismo.
Artículo por HealthDay, traducido por HolaDoctor.com
© Derechos de autor 2016, HealthDay

FUENTES: Randy Haber, Ph.D., clinical psychologist, Palo Alto Veterans Affairs Health Care System, Menlo Park, Calif.; Sean Clarkin, director, research and external relations, Partnership for Drug-Free Kids; November 2016, Journal of Studies on Alcohol & Drugs
Consumer News in Spanish