October 21, 2021
Lanifibranor Reduces Disease Activity in Nonalcoholic Steatohepatitis
In phase 2b trial, more patients with active NASH had reduction in disease activity score with lanifibranor versus placebo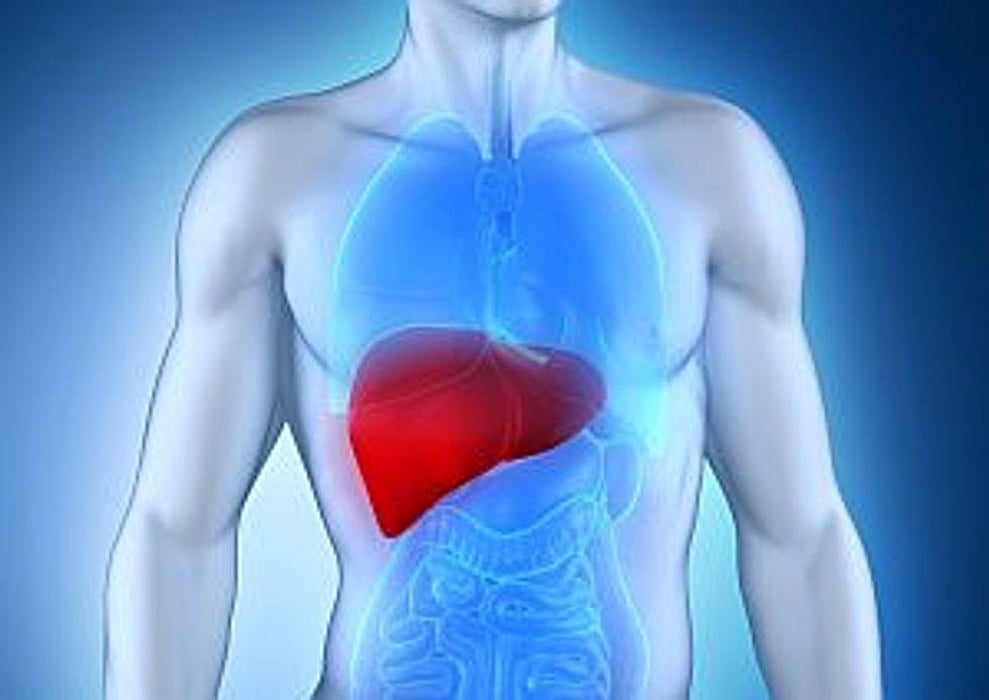 Adobe Stock
THURSDAY, Oct. 21, 2021 (HealthDay News) -- For patients with active nonalcoholic steatohepatitis (NASH), the percentage with a reduction in activity of steatohepatitis is significantly higher among those receiving 1,200 mg of lanifibranor once daily for 24 weeks compared with those receiving placebo, according to a study published in the Oct. 21 issue of the New England Journal of Medicine.
Sven M. Francque, M.D., Ph.D., from Antwerp University Hospital in Belgium, and colleagues randomly assigned 247 patients with noncirrhotic, highly active NASH in a 1:1:1 ratio to receive 1,200 mg or 800 mg of lanifibranor or placebo once daily for 24 weeks in a phase 2b trial.
The researchers found that the percentage of patients with a decrease of at least 2 points in the activity part of the Steatosis, Activity, Fibrosis scoring system, without worsening of fibrosis, was significantly higher for those receiving 1,200 mg, but not for those receiving 800 mg of lanifibranor versus placebo (55 versus 33 percent and 48 versus 33 percent, respectively). Both the 1,200-mg and 800-mg doses of lanifibranor were favored over placebo for resolution of NASH without fibrosis worsening (49 and 39 percent, respectively, versus 22 percent), for improvement of at least 1 in fibrosis stage without NASH worsening (48 and 34 percent, respectively, versus 29 percent), and for resolution of NASH plus improvement of at least 1 in fibrosis stage (35 and 25 percent, respectively, versus 9 percent). In the lanifibranor groups, liver enzyme levels decreased and the levels of the majority of lipid, inflammatory, and fibrosis biomarkers improved.
"The next step in the regulatory pathway for lanifibranor is a phase 3, double-blind, randomized, placebo-controlled trial with clinical benefit as an end point," write the authors of an accompanying editorial.
The study was funded by Inventiva Pharma, the manufacturer of lanifibranor.
Abstract/Full Text (subscription or payment may be required)
Physician's Briefing