October 19, 2018
Many Young Juul Users May Not Know They're Addicted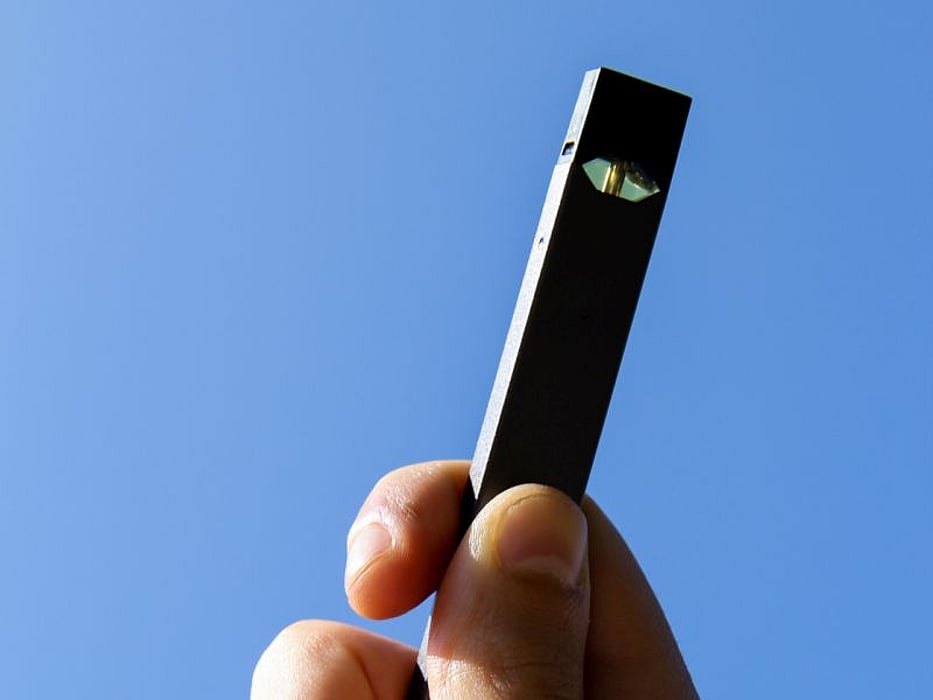 FRIDAY, Oct. 19, 2018 (HealthDay News) -- Teens who use Juul e-cigarettes appear to be oblivious to the addictive potential, even when they already show signs of being hooked on the nicotine delivered by the devices, a new study shows.
Teens reported using Juuls about twice as often as those smoking conventional cigarettes, according to a survey conducted in 10 California high schools.
"The youth who were using Juuls were using them more often," said senior researcher Bonnie Halpern-Felsher, a professor of pediatrics at Stanford University School of Medicine. "They were using them a significantly greater number of days, which gives us a concern whether they are addicted to those products."
Despite this, most teens said they didn't feel they were addicted to Juul, Halpern-Felsher said.
"When you asked them about their perceptions of addiction regarding these products, they didn't think they were addictive," Halpern-Felsher said. "There was a real disconnect between how they perceived these products and how their bodies are reacting to them."
Juul accounts for two-thirds of the U.S. e-cigarette market, researchers said. The U.S. Food and Drug Administration recently launched an ambitious campaign to warn teens about the dangers of e-cigarettes and to stop Juul sales to young people.
Juul devices resemble a traditional USB flash drive, but they pack a potent nicotine punch. Each colorful e-liquid pod contains as much nicotine as a pack-and-a-half to two packs of traditional cigarettes, Halpern-Felsher said.
Experts are concerned that Juuls are tailor-made to target a youth audience, given the sleek look of the devices and the fact that the pods come in many different fruit and candy flavors.
Juul Labs responded to the new study with a statement denying the products' appeal to young people.
"We agree that underage use of Juul is completely unacceptable and it is directly opposed to our mission of eliminating cigarettes by offering existing adult smokers a true alternative to combustible cigarettes. We stand committed to working with those who want to keep nicotine products out of the hands of young people," the company said in a statement.
For the study, the researchers asked 445 California teens and young adults about their knowledge of and use of Juul, as part of a larger tobacco study that's been ongoing since 2014.
About half of the participants had heard of Juul, and around 16 percent had used the brand -- fewer than had used other forms of e-cigarettes (30 percent) or conventional tobacco cigarettes (24 percent).
But Juul users reported using their device more often over the past week and past month than either smokers or other e-cigarette users, the findings showed.
Juul users had vaped an average 1.5 days during the past week, and 6.7 days within the past month.
By comparison, cigarette users smoked an average 0.7 days during the past week and 3 days within the past month. Users of other types of e-cigarettes vaped 0.8 days within the past week and 3.2 days during the past month.
Juul users also scored as high as users of other e-cigarettes on the Hooked on Nicotine Checklist, a questionnaire designed to gauge nicotine addiction, the researchers found.
Flavors appeared to be attractive to Juul users. About 28 percent said their first pod ever vaped was fruit-flavored and 27 percent said it was menthol or mint-flavored, according to the report.
"Youth are using more the fruit- and mint-flavored," Halpern-Felsher said. "That's what's attracting them to using these products, whereas if you kept Juul as a product that was more for adults and only flavored like classic tobacco, youth may not be using them."
Halpern-Felsher added that she's very concerned that teenagers are creating a lifelong addiction by using Juul.
"In young people with developing brains, you can become addicted with a few cigarettes if you're using regularly," Halpern-Felsher said. "We do know from other vaping products that adolescents and young adults who use those products are significantly more likely to go on to use a combustible cigarette product."
But Dr. Christy Sadreameli, a spokeswoman for the American Lung Association, said that even if teens don't move on to smoking cigarettes after using Juul, they are still creating an addiction that will cost them.
"I would say even if they just stay with Juul forever, indefinitely, they've created an addiction that's going to be expensive. It may be life-long," Sadreameli said.
"It's much more likely to be a permanent thing, because teens have an underdeveloped prefrontal cortex of their brain. They're more likely to get addicted, in general," she explained. "Using a very high-potency nicotine product during that vulnerable period of life, it's just a bad combination."
Action needs to be taken to remove flavors from all e-cigarettes, including Juul, Halpern-Felsher said. Regulators also should step in and block advertising that targets teenagers.
"Youth, when shown advertisements for flavored vapes, they really believe those ads are targeting them," Halpern-Felsher said. "We really need to get flavors out of the products and out of the ads."
The new study was published online Oct. 19 in the journal JAMA Network Open.
More information
The U.S. National Cancer Institute has more about the Hooked on Nicotine Checklist.
SOURCES: Bonnie Halpern-Felsher, Ph.D., professor, pediatrics, Stanford University School of Medicine, Palo Alto, Calif.; Christy Sadreameli, M.D., spokeswoman, American Lung Association; Oct. 19, 2018, JAMA Network Open, online
Consumer News