March 13, 2018
Empathy May Reside in Your DNA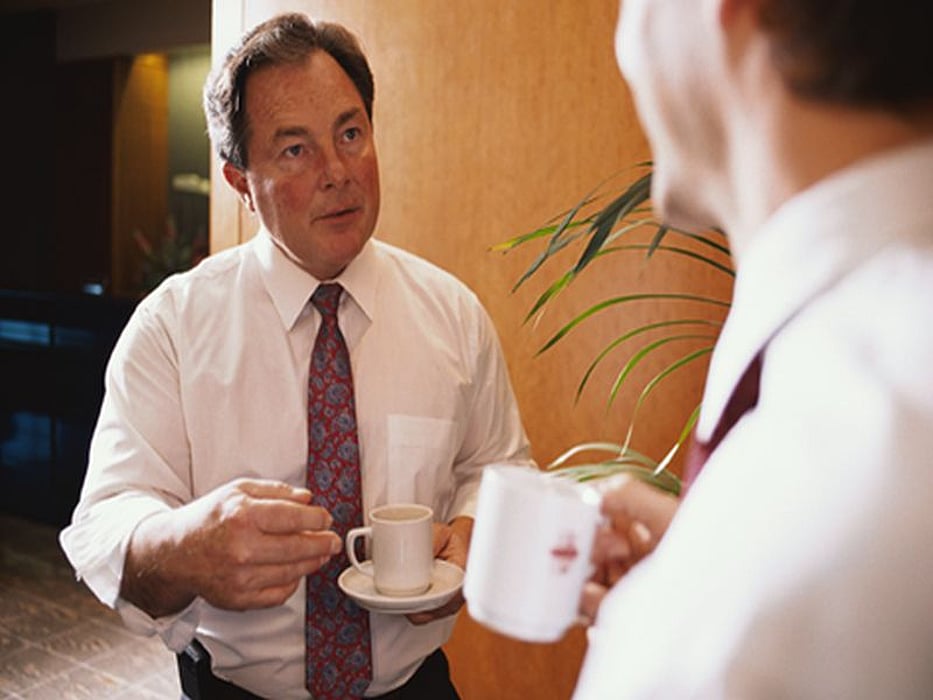 TUESDAY, March 13, 2018 (HealthDay News) -- Your ability to "feel" the emotions of others lies partly in your genes, new research suggests.
The British study, of nearly 47,000 adults, found that genes seemed to explain 10 percent of the variance in empathy from one person to another. And some of those genes are also associated with the risks of autism, schizophrenia and anorexia.
"We've known for a few decades now that differences in empathy have been observed in various psychiatric conditions," said researcher Varun Warrier, a postdoctoral researcher at Cambridge University.
"Understanding how genes contribute to differences in empathy may provide us with insights into the genetic basis for some of these psychiatric conditions," Warrier said.
Beyond that, it's important to understand people's capacity for empathy itself, the researchers added.
"Empathy is an important trait that helps us understand and respond to what someone else is feeling or going through," Warrier said. "As you can imagine, this shapes how we bond and interact with others."
Studying the genetics of empathy, he said, might help researchers better understand how people's environment -- their upbringing and social influences, for example -- builds their ability to empathize.
The people in the study were customers of a genetics company called 23andMe. They gave saliva samples for genetic analysis and completed a standard set of 60 questions that gauges a person's capacity for empathy.
On average, the researchers say, genetic variants seemed to account for around 10 percent of individual differences in empathy.
However, that might be an underestimate. Warrier said they did not analyze all of the DNA in the human genome. And in an earlier study of twins, he noted, genes explained about one-third of the variance in empathy from one person to the next.
It also turned out that certain genetic factors associated with low empathy have been linked to a higher risk of autism. That makes sense, the researchers say, since people with autism can have difficulty reading other people's emotions and social cues.
On the other hand, past studies have shown that certain genes tied to greater empathy have been linked to increased risks of schizophrenia or anorexia.
Some studies, the researchers say, have suggested that people with either schizophrenia or anorexia may be more prone to "emotional contagion." That's a phenomenon in which another person's emotions or behaviors trigger the same in you.
But if genes explain 10 percent -- or even one-third -- of people's capacity for empathy, that means non-genetic factors have a much bigger role.
Warrier said that "social factors," like upbringing and life experiences, are likely key. But there may be other biological influences, too, such as hormones, he said.
Dr. Helen Riess directs the empathy and relational science program at Massachusetts General Hospital, in Boston.
"Empathy is definitely a mutable trait," said Riess, who was not involved in the study. Even day to day, she noted, a person can feel more or less empathetic toward others.
Your capacity for empathy evolves over time, and it can decline, for example, when people feel "overworked or underappreciated," Riess said.
Research shows that during medical school, students tend to see their empathy decline. There are many factors, according to Riess, but stress and a lack of interaction with real patients are among them.
On the flip side, Riess has done research showing that doctors can cultivate empathy. When they do simple things like sitting down with patients and making eye contact -- versus standing over them -- both the patients and doctors themselves can benefit.
"Doctors end up liking their job more," Riess said. "It's an antidote to burnout."
Empathy can potentially be cultivated anywhere, though. At work, Riess noted, supervisors can make a difference with a simple "good job," rather than always focusing on what's wrong.
That's true of daily interactions, too. If people are constantly in complaining mode, or focused on what they lack, Riess explained, they can become consumed with their own.
She suggested spending more time with people you enjoy. "I'm not talking about having a 'complaining party,'" Riess said, "but spending time with people who share common interests with you."
"One thing people forget," she said, "is that there's power in positivity."
The study findings were published March 12 in the journal Translational Psychiatry.
More information
The Association for Psychological Science has more on the science of empathy.
SOURCES: Varun Warrier, Ph.D., postdoctoral researcher, Autism Research Centre, University of Cambridge, U.K.; Helen Riess, M.D., director, empathy and relational science program, Massachusetts General Hospital, and associate professor, psychiatry, Harvard Medical School, Boston; March 12, 2018, Translational Psychiatry, online
Consumer News