September 23, 2010
Experimental Leukemia Drug Proves a Slam Dunk
Former basketball player, Ray Johnston, beating long odds with his rock band in Dallas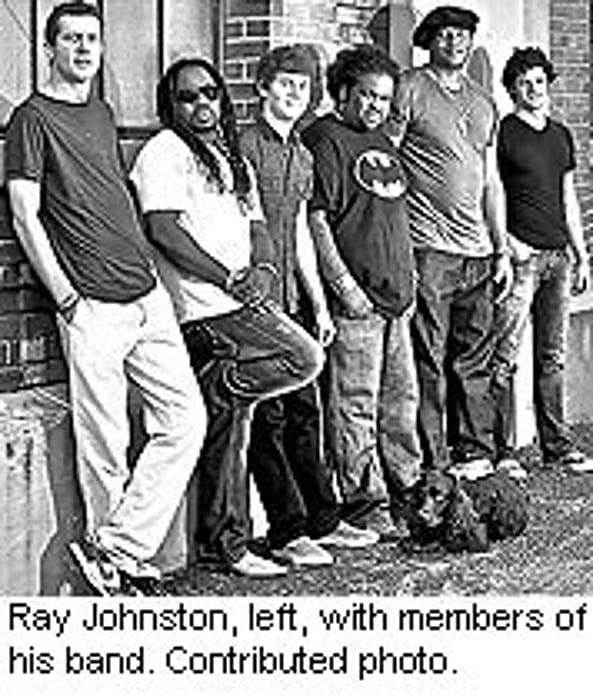 THURSDAY, Sept. 23, 2010 (HealthDay News) -- It was August 2004, and 24-year-old Ray Johnston was living his boyhood dream.
He'd just been plucked from his life as a mortgage broker and plunked down on the courts of the National Basketball Association's Dallas Mavericks' summer training camp after catching a talent scout's eye at a local tournament.
But a small on-court collision with another player led to what Johnston thought would be a routine surgery. Following the surgery, the bleeding wouldn't stop, however.
The next thing Johnston knew, people were discussing George W. Bush's re-election victory and the Boston Red Sox' first World Series win in 86 years.
Johnston had been in a coma for more than two months.
Time wasn't all that he'd lost. When he awoke, he also found out he'd been diagnosed with acute promyelocytic leukemia, a rare form of blood cancer that strikes about 1,500 people a year, according to the U.S. National Cancer Institute.
"The odds of me making the Mavericks are about the same as the odds of getting this disease," Johnston said during a recent interview.
But Johnston had defied the odds all his life, and he wasn't about to quit.
A native of Montgomery, Ala., he'd made his high school varsity basketball team as an eighth grader, and later earned a slot as a backup point guard as a "walk on" at the University of Alabama.
"He is the ultimate warrior," Mark Cuban, the billionaire owner of the Dallas Mavericks who considers Johnston one of his few heroes, told the Dallas Observer. "He never is afraid of the fight, and no matter how difficult, he finds the bright side."
When the 6-foot, 3-inch Johnston was diagnosed with the leukemia, the disease had invaded about 84 percent of his body. Because he was going into shock, doctors placed him in a drug-induced coma to help give his body time to heal. While in the coma, his heart stopped beating twice, and he had to have seven toes amputated.
Even though he survived the coma, he was still in great danger. Now, it was time to start chemotherapy to try to beat back the cancer.
But each time the toxic medicines seemed to work, the disease came back. He endured several different chemotherapy regimens and a bone marrow transplant.
"Cancer treatment has just been constant for six years for this guy," said Johnston's doctor, Dr. Robert Collins, director of hematological malignancy and the bone marrow transplantation program at the University of Texas Southwestern Medical Center in Dallas.
"In late 2009, the cancer started coming back, and I felt like we were losing ground," Collins explained. "I had to be frank with Ray and I said, 'Things aren't looking good.' "
Recalling that discussion, Johnston said, "I asked Dr. Collins a very blunt question -- 'Do you think I'll live past 33?' He said, 'No.' "
So, that afternoon, Johnston started making phone calls to musicians he knew and soon the Ray Johnston Band was born. He was hell-bent on making the most out of whatever life he had left.
While Johnston was busy forming his band (country rock with more than a nod to Dave Matthews), Collins was busy searching for treatment options. Soon, he found what he believed might be Johnston's best hope, a new drug called Tamibarotene. It's an oral medication that specifically targets the APL cancer cells and doesn't cause a lot of other side effects typical of chemotherapy. While Tamibarotene has already been approved for use in Japan, it has yet to receive approval from the U.S. Food and Drug Administration.
So, Collins called the drug's manufacturer, CytRx, which is currently conducting a phase 2 study on the drug in the United States, and requested a so-called "compassionate use protocol." When a patient is facing a life-threatening illness, and no other viable treatments are available, the FDA will sometimes allow the use of an unapproved experimental drug. Collins got the OK to use the drug on Johnston.
When Johnston started the medication, more than 30 tumors riddled his body. Four months later, all the tumors were gone.
"He had a complete solid tumor response. To see this sort of depth of response is very unusual, and I'm very hopeful that the remission will last," Collins said.
An added bonus, Johnston said, was that the drug had very few side effects.
Johnston has been cancer-free for eight months now and is back living the life of his dreams in Dallas. While he may not be playing for the Mavericks, the Ray Johnston Band has recorded an album, Sweet Tooth, and is touring, opening for artists like Jimmy Buffet, Los Lonely Boys, The Fray and The Cure.
Blessed with boundless enthusiasm, Johnston also runs the local division of the Heroes Organization, which helps prepare high school basketball players hoping to get a college scholarship.
Besides his new medication, Johnston credits his faith, the strength of his family and friends and a positive frame of mind for helping him through the darkness of his cancer treatment.
He said his favorite proverb sums it all up: "A cheerful heart is good medicine to the soul, but a downcast spirit dries the bones."
Added Collins: "Ray is a model for how a cancer patient can live. His tenacity and strength and the way he's living life to its fullest, it's a lesson we can all take from him."
More information
To learn more about acute promyelocytic leukemia, visit the American Cancer Society.
SOURCES: Ray Johnston, Dallas; Robert Collins, M.D., professor, medicine, and director, hematological and bone marrow transplantation program, University of Texas Southwestern Medical Center, Dallas; July 29, 2010, press release, CytRx, Los Angeles
Consumer News