September 14, 2012
Woman Finds Balance in Life Via Drastic Change
Do what it takes to make great things happen, she advises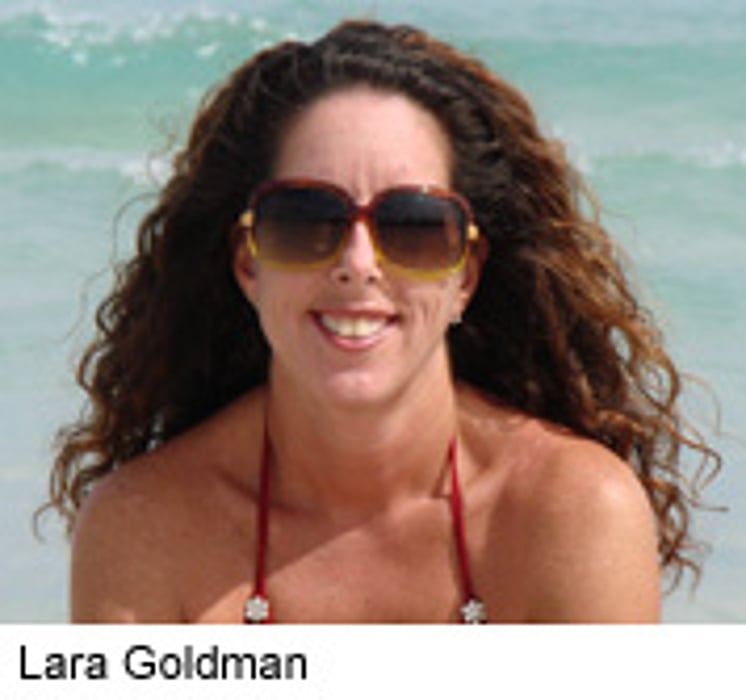 FRIDAY, Sept. 14, 2012 (HealthDay News) -- At 32, Lara Goldman had it all. A loving marriage and a career that gave her power, prestige and the money to do the things she wanted to do.
But in an instant, it was gone. Goldman's husband was killed in a plane crash.
"When my husband died, I shattered," Goldman said. "Part of the shock of the loss stuck with me for a long time. A girlfriend of mine pointed out that I had no prior experience from which to draw on to deal with this enormous loss. I'd never even lost a grandparent."
Just realizing that this was not something she knew how to manage, though, was one of the first steps toward healing, Goldman said. And once she knew she couldn't control her grief, she surrendered to it.
"I took the mental Nestea plunge," she explained, referring to the iced tea brand's commercials from years back that showed people letting themselves fall backward into a pool. "I decided if I felt like crying in the grocery store, then I was going to cry in the grocery store," she said.
But the healing process was slow, she noted, and after two years she decided she'd done all the healing she could do in the United States. Her next step was more drastic than most people might take, but she says it worked for her: She quit her job, packed up her life and moved to Belize, in the tropics of Central America.
Goldman said that living life at a slower pace there has allowed her more time to exercise and to journal about what she was going through.
"I spent a lot of time on the dock watching the waves and watching the dolphins, and I made conscious decisions about how I wanted to live," she said. "If an action doesn't make me feel better or it makes me start saying mean things to myself, I tell myself to stop it. If I'm telling myself that I'm too fat, that's just mean. I wouldn't let my friends say that, and if I'm saying it to myself, I know I'm out of balance. And if I'm out of balance, I'm probably not exercising enough, or I'm eating too much or I'm drinking too much."
"Balance is the key to my life," Goldman said. "I view it as a large serving tray with lots of smaller plates on it. As you get stronger and healthier, you keep adding more and more smaller plates to the larger tray. If you have trouble balancing the tray of life with the addition of the last plate, then you need to adjust the addition or the move the plates that are already there to make room, and continue the balance. Otherwise, it all crashes down and makes one hell of a mess!"
Eight years after the loss of her husband, Goldman still lives in Belize. She's started three small businesses there -- a wedding planning business, a romantic getaway travel agency and a swimsuit design company.
"I had nothing left, and I had to make choices to help me get better. And I choose to be happy," Goldman said, adding that she wishes the same for others.
"I wish more people would think they have more control of their lives," she said. "You have to take the actions and steps you need to get to your goals and then take responsibility and ownership for doing the things that made the great things happen."
More information
A companion article offers more suggestions on ways to get your mental health in order.
SOURCE: Lara Goldman, San Pedro, Belize
Consumer News