May 3, 2021
More Medical Errors Reported for Nurses With Poor Physical, Mental Health
Likelihood of having better physical health up for nurses who perceived that worksite was very supportive of well-being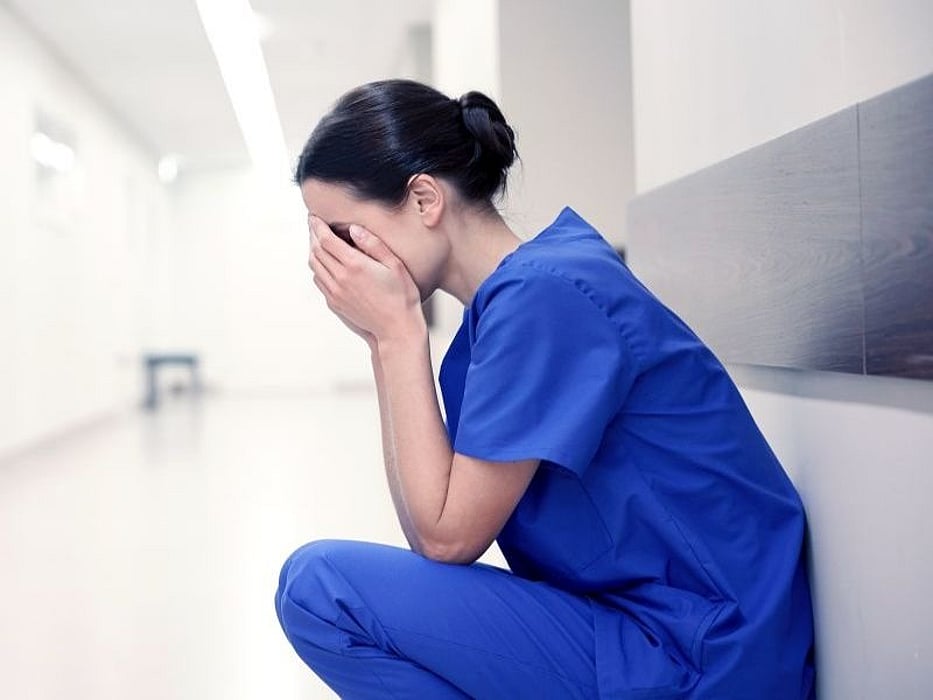 MONDAY, May 3, 2021 (HealthDay News) -- Nurses with poor physical and mental health report significantly more medical errors, according to a study published in the May 1 issue of the American Journal of Critical Care.
Bernadette Mazurek Melnyk, Ph.D., from The Ohio State University in Columbus, and colleagues examined the correlations among critical care nurses' physical and mental health, perception of workplace wellness support, and self-reported medical errors in a cross-sectional survey-based study. A total of 771 critical care nurses participated in the study, with outcomes of interest including level of overall health, symptoms of depression and anxiety, stress, burnout, perceived worksite wellness support, and medical errors.
The researchers found that compared with nurses in better health, nurses in poor physical and mental health reported significantly more medical errors (odds ratios [95 percent confidence intervals], 1.31 [0.96 to 1.78] and 1.62 [1.17 to 2.29] for physical health and depression, respectively). The likelihood of having better physical health was increased among nurses who perceived that their worksite was very supportive of their well-being (odds ratio, 2.16; 95 percent confidence interval, 1.33 to 3.52).
"It's clear that critical care nurses, like so many other clinicians, cannot continue to pour from an empty cup," Melnyk said in a statement. "System problems that contribute to burnout and poor health need to be fixed. Nurses need support and investment in evidence-based programming and resources that enhance their well-being and equip them with resiliency so they can take optimal care of patients."
Physician's Briefing