February 8, 2018
ICD Placement Doesn't Improve Survival in Patients With CKD
Increased risk seen for subsequent hospitalization for heart failure and any-cause hospitalization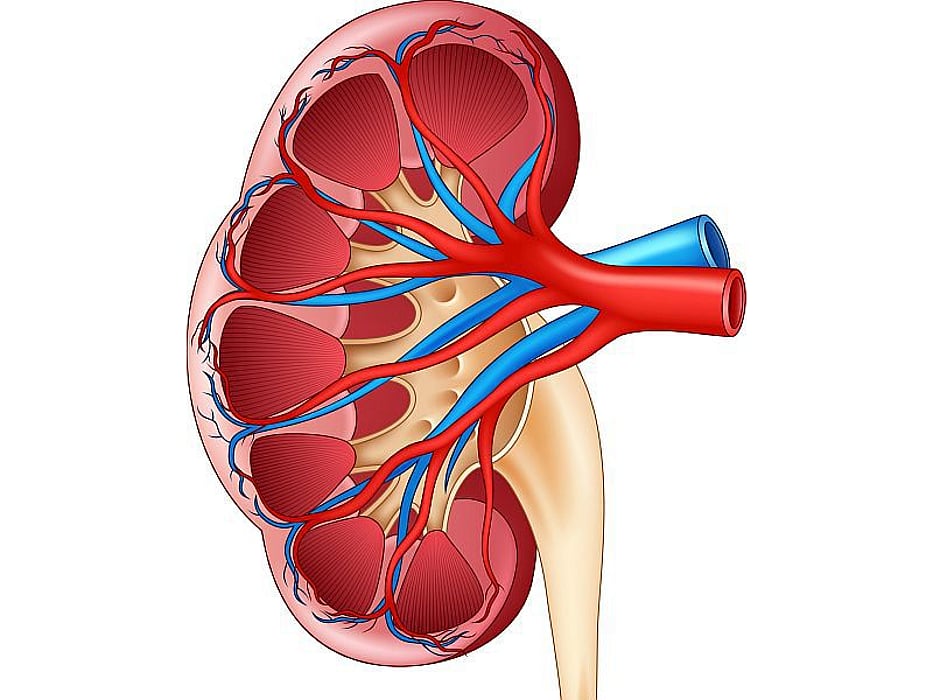 THURSDAY, Feb. 8, 2018 (HealthDay News) -- For implantable cardioverter defibrillator (ICD)-eligible patients with chronic kidney disease (CKD), ICD placement does not improve survival, according to a study published online Feb. 5 in JAMA Internal Medicine.
Nisha Bansal, M.D., from the University of Seattle, and colleagues examined the correlation of primary prevention ICDs with the risk of death and hospitalization in a cohort study including adults with heart failure and a left ventricular ejection fraction of 40 percent or less. Patients who received an ICD were matched in a 1-to-3 ratio with those who did not receive an ICD on CKD status, age, and high-dimensional propensity score to receive an ICD (1,556 with and 4,321 without an ICD).
The researchers found that there was no difference in all-cause mortality for patients with CKD in the ICD versus the non-ICD group in models adjusted for demographics, comorbidity, and cardiovascular medication use (adjusted hazard ratio, 0.96; 95 percent confidence interval, 0.87 to 1.06). Among patients with CKD, ICD placement was correlated with an increased risk of subsequent hospitalization due to heart failure (adjusted relative risk, 1.49; 95 percent confidence interval, 1.33 to 1.6) and any-cause hospitalization (adjusted relative risk, 1.25; 95 percent confidence interval, 1.2 to 1.3).
"The potential risks and benefits of ICDs should be carefully considered in patients with heart failure and CKD," the authors write.
Abstract/Full Text (subscription or payment may be required)
Physician's Briefing