October 12, 2018
Ultrasound Can Predict Success of AV Fistula for Hemodialysis
Blood flow, diameter, and depth predict unassisted, overall maturation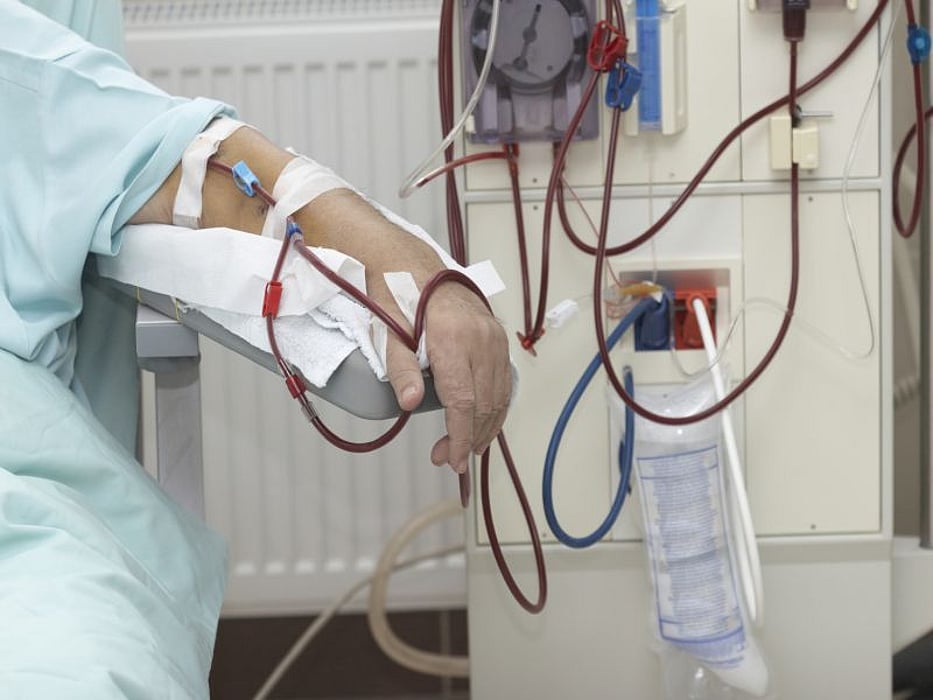 FRIDAY, Oct. 12, 2018 (HealthDay News) -- Detection of arteriovenous fistula (AVF) blood flow, diameter, and depth on ultrasound can predict AVF clinical maturation, according to a study published online Oct. 11 in the Journal of the American Society of Nephrology.
Michelle L. Robbin, M.D., from the University of Alabama at Birmingham, and colleagues assessed ultrasound parameters with AVF clinical maturation in newly created AVF measured at one day and two and six weeks among 602 participants.
The researchers found that at each ultrasound measurement time, AVF blood flow, diameter, and depth significantly predicted both unassisted and overall clinical maturation. After adjusting for blood flow, diameter, and depth, no other ultrasound parameters or case-mix factors were associated with clinical AVF maturation; however, maturation probabilities differed among clinical centers before and after accounting for these parameters. For models constructed using these three ultrasound parameters, the cross-validated area under the receiver operating characteristic curve was 0.69 at one day, 0.74 at two weeks, and 0.79 at six weeks for unassisted AVF clinical maturation. For overall AVF maturation, the corresponding area under the receiver operating characteristic curves were 0.69, 0.71, and 0.76.
"If there is a clinical concern about AVF maturation after surgery, a six-week ultrasound can help the clinician assess the likelihood of AVF maturation," Robbin said in a statement. "If the AVF does not appear ready for dialysis access, management decisions such as the need for AVF intervention or watchful waiting for expected maturation can be aided based on six-week ultrasound measurements of AVF depth, diameter, and blood flow."
Several authors report financial ties to the pharmaceutical industry.
Abstract/Full Text
Editorial (subscription or payment may be required)
Physician's Briefing