August 20, 2012
Men at Greater Lifetime Risk of End-Stage Renal Disease
Lifetime risk consistently higher for men than women at all ages and eGFR strata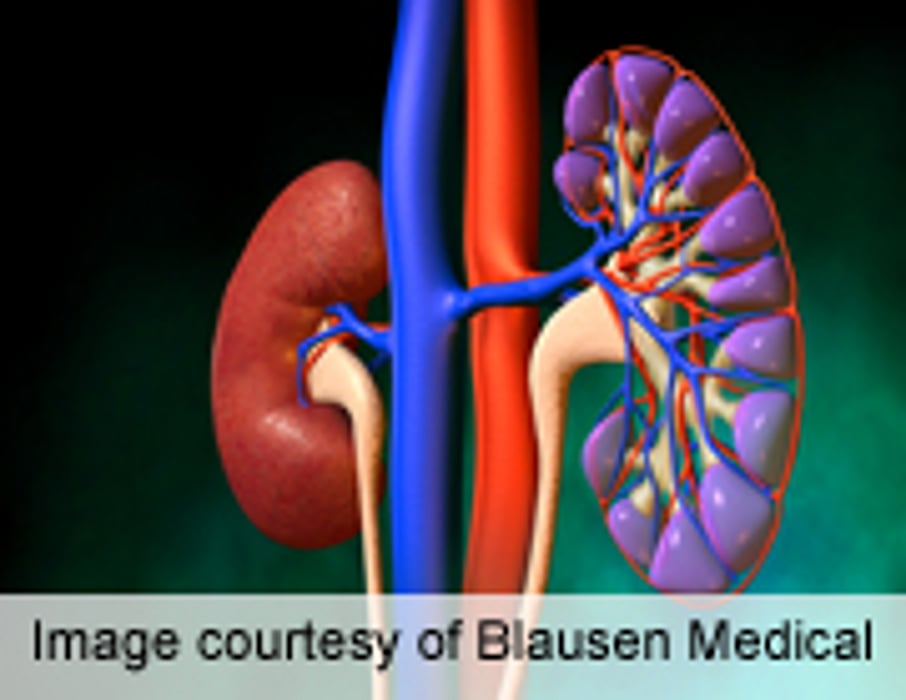 MONDAY, Aug. 20 (HealthDay News) -- The lifetime risk of developing end-stage renal disease (ESRD) is higher for men than women, at all ages and estimated glomerular filtration rate (eGFR) strata, according to a study published online Aug. 16 in the Journal of the American Society of Nephrology.
Tanvir Chowdhury Turin, M.D., Ph.D., from the University of Calgary in Canada, and colleagues estimated lifetime risk of ESRD in a cohort of 2,895,521 adult Alberta residents free of ESRD from 1997 to 2008. All participants had a serum creatinine measurement.
The researchers found that, at age 40, the lifetime risk of ESRD was 2.66 and 1.76 percent for men and women, respectively. Individuals with reduced kidney function (eGFR, 44 to 59 mL/min/1.73 m²) were at higher risk (7.51 and 3.21 percent for men and women, respectively), compared to those with relatively preserved kidney function (eGFR, 60 to 89 mL/min/1.73 m²; 1.01 and 0.63 percent, respectively). Men at all ages and eGFR strata had a consistently higher lifetime risk of ESRD, compared with women. During their lifetime, approximately one in 40 men and one in 60 women of middle age will develop ESRD.
"These measures can be used both in assisting health care planners and decision makers to set priorities and in increasing public awareness and interest in prevention of kidney disease," the authors write.
Physician's Briefing