November 8, 2017
Drop in Incidence of End-Stage Renal Disease Due to Diabetes
2000 to 2014 saw decrease in incidence of ESRD with diabetes listed as the primary cause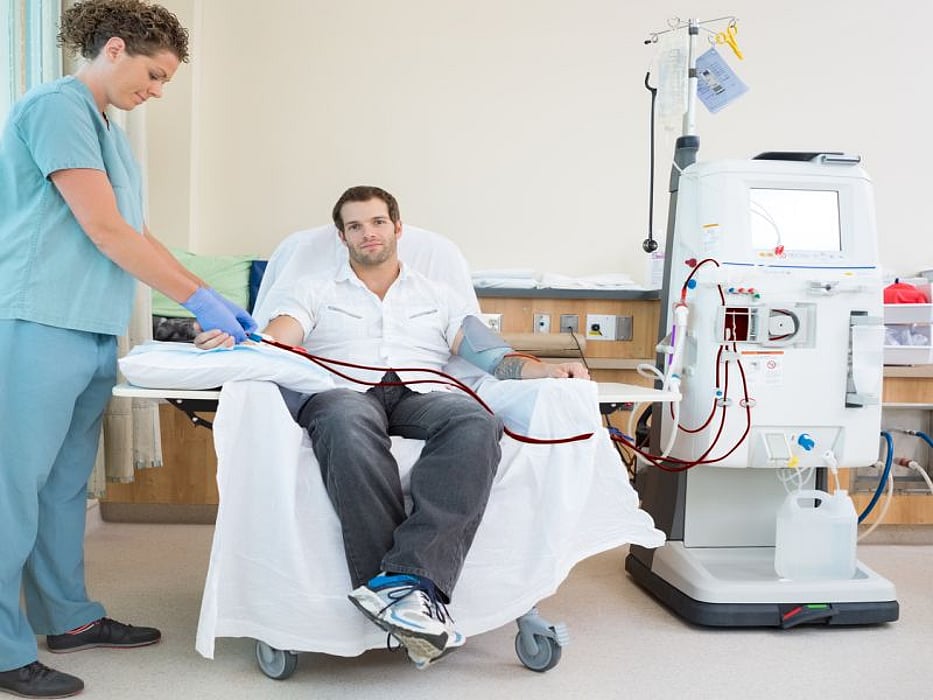 WEDNESDAY, Nov. 8, 2017 (HealthDay News) -- The incidence of end-stage renal disease (ESRD) with diabetes listed as the primary cause (ESRD-D) decreased across the United States from 2000 to 2014, according to a study published online Nov. 2 in Morbidity and Mortality Weekly Report.
Nilka Rios Burrows, M.P.H., from the U.S. Centers for Disease Control and Prevention, and colleagues examined data from 2000 to 2014 from the U.S. Renal Data System and the Behavioral Risk Factor Surveillance System to examine trends in ESRD-D in the United States overall and in each state.
The researchers found that the age-standardized ESRD-D incidence declined among individuals with diabetes during that period, from 260.2 to 173.9 per 100,000 diabetic population (33 percent decline); significant declines were noted in most states, the District of Columbia, and Puerto Rico. None of the states had an increase in the incidence of ESRD-D.
"Continued awareness of risk factors for kidney failure and interventions to improve diabetes care might sustain and improve these trends," the authors write.
Physician's Briefing