February 26, 2013
Type of Vascular Access Linked to Outcomes in Hemodialysis
Increased risk of mortality, infection, cardiovascular events with catheter versus fistula, graft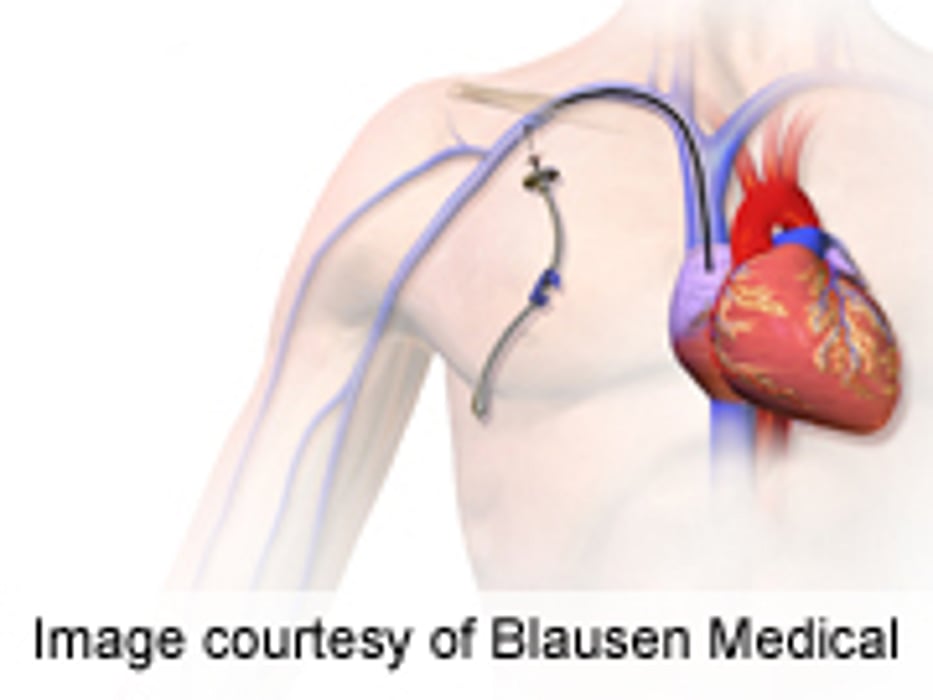 TUESDAY, Feb. 26 (HealthDay News) -- For patients undergoing hemodialysis, the use of catheters for vascular access is associated with the highest risk of death, infections, and cardiovascular events compared with arteriovenous fistula or graft, according to a review and meta-analysis published online Feb. 21 in the Journal of the American Society of Nephrology.
Pietro Ravani, M.D., Ph.D., of the University of Calgary in Canada, and colleagues reviewed 62 cohort studies involving 586,337 participants to assess the correlation between type of vascular access (central venous catheter, arteriovenous fistula, and arteriovenous graft), and the risk of mortality, infection, and major cardiovascular events.
In a random-effects meta-analysis, the researchers found that participants using catheters had a significantly increased risk of all-cause mortality (risk ratio [RR], 1.53), fatal infections (RR, 2.12), and cardiovascular events (RR, 1.38), compared to those with fistulas. The corresponding risks were also significantly increased for participants with catheters versus grafts (RRs, 1.38, 1.49, and 1.26, respectively). Patients with grafts had significantly increased risks of all-cause mortality (RR, 1.13) and fatal infection (RR, 1.36), compared to those with fistulas, but no significant difference was seen in the risk of cardiovascular events. There was a high risk of bias, especially selection bias.
"In summary, several important clinical outcomes are associated with the type of vascular access used for hemodialysis," the authors write. "The strongest associations with adverse events are observed in persons using catheters, with the lowest risk being observed in persons using fistulas."
Abstract
Full Text (subscription or payment may be required)
Physician's Briefing