November 4, 2013
APHA: Acetaminophen + Light Alcohol Use Up Kidney Injury
Individually, neither light/moderate alcohol consumption nor acetaminophen increase risk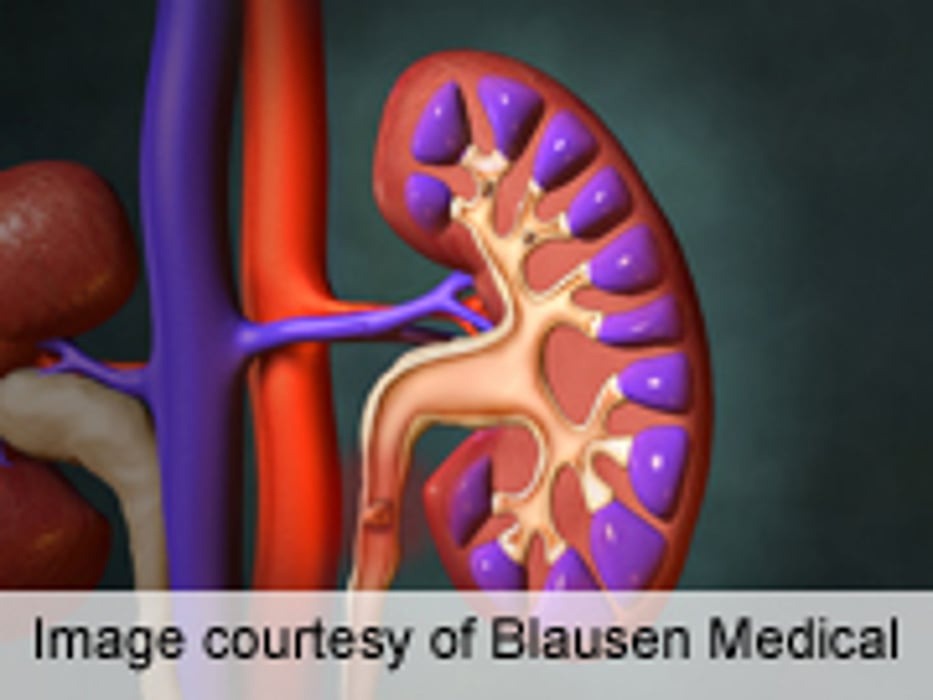 MONDAY, Nov. 4 (HealthDay News) -- Light/moderate alcohol consumption combined with a therapeutic amount of acetaminophen is associated with increased odds of kidney dysfunction, according to a study presented at the annual meeting of the American Public Health Association, held from Nov. 2 to 6 in Boston.
Harrison T. Ndetan, M.P.H., Dr.P.H., from Parker University in Dallas, and colleagues examined the potential effect of light/moderate alcohol consumption in combination with therapeutic amounts of acetaminophen on kidney functions using data from the 2003 to 2004 National Health and Nutrition Examination Survey.
The researchers found that, among the more than 10,000 respondents included in the analysis, 2.6 percent reported ingestion of therapeutic amounts of acetaminophen combined with light/moderate alcohol consumption; of these, 1.2 percent reported renal dysfunction. Neither therapeutic amounts of acetaminophen nor light/moderate alcohol consumption, individually, was associated with kidney dysfunction. However, the risk of kidney dysfunction was significantly increased with the combination of acetaminophen and alcohol consumption (odds ratio, 2.23).
"These findings highlight a serious concern among health professionals who deal frequently with pain patients, particularly those with mild pain who are more susceptible to consuming both," Ndetan said in a statement.
Physician's Briefing