October 29, 2018
ASN: Home Dialysis Associated With Improved Survival
Survival at 1 year was 91.7 percent with home dialysis versus 81.4 percent with in-center dialysis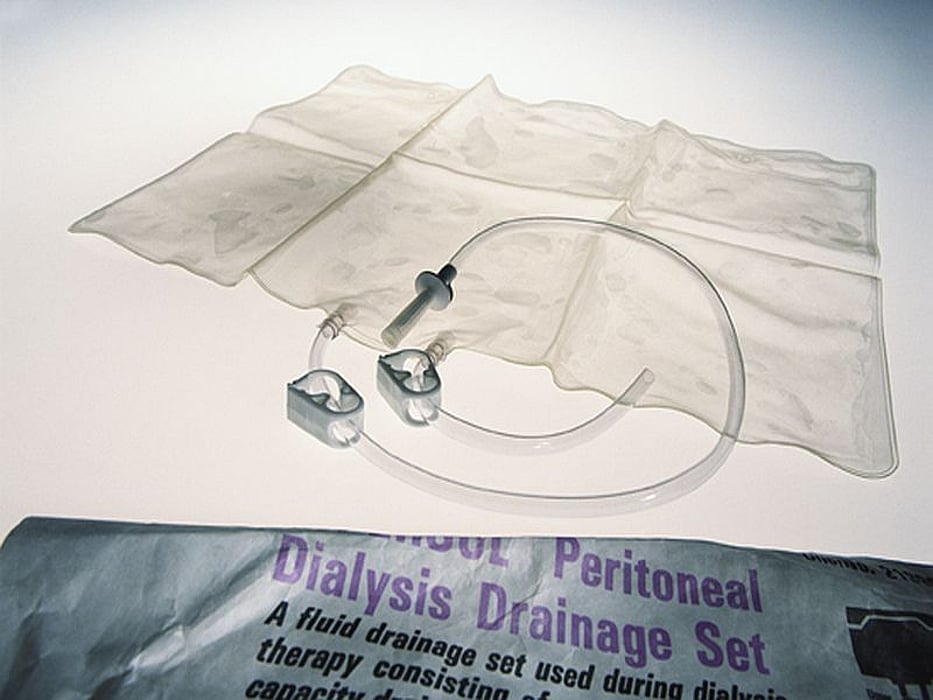 MONDAY, Oct. 29, 2018 (HealthDay News) -- Home hemodialysis (HHD) is associated with better survival than in-center hemodialysis (IHD) among incident dialysis patients, according to a study presented at the American Society of Nephrology's Kidney Week, held Oct. 23 to 28 in San Diego.
Eric D. Weinhandl, Ph.D., from the University of Minnesota in Minneapolis, and colleagues analyzed merged data from the United States Renal Data System to assess relative survival among incident dialysis patients who underwent HHD (n = 1,773) versus IHD (n = 555,366). Included HHD patients initiated at-home treatment between 2006 and 2012 with the NxStage System One within three months after dialysis initiation. IHD patients underwent treatment in a dialysis facility at 45 days after dialysis initiation.
The researchers found that HHD patients were younger (mean age, 55.3 versus 60.3 years), more likely white (81.3 versus 62.7 percent), more likely male (71.1 versus 57 percent), less likely to be enrolled in Medicaid (9.5 versus 28.3 percent), and less likely to have heart failure (15.8 versus 31.3 percent) compared with IHD patients. Survival after one year of follow-up was 91.7 percent in HHD patients and 81.4 percent in IHD patients. The adjusted hazard ratio (aHR) of death for HHD versus IHD was 0.77. The aHR of death was 0.56 (95 percent confidence interval [CI], 0.3 to 1.04) for those aged 20 to 44 years, 0.74 (95 percent CI, 0.58 to 0.94) for those aged 45 to 64 years, and 0.89 (95 percent CI, 0.7 to 1.13) for those aged ≥65 years. For estimated glomerular filtration rate (GFR) <10 mL/minute/1.73 m2, the aHR of death was 0.68 (95 percent CI, 0.51 to 0.9), and for GFR ≥10 mL/minute/1.73 m2, it was 0.8 (95 percent CI, 0.65 to 1).
"Unfortunately, less than 1 percent of new dialysis patients were prescribed home hemodialysis," Weinhandl said in a statement.
Several authors disclosed ties to NxStage Medical Inc.
Physician's Briefing