November 18, 2014
ASN: Home Dialysis Therapies Beat In-Center Hemodialysis
Significantly reduced adjusted hazard ratio for peritoneal dialysis, frequent home hemodialysis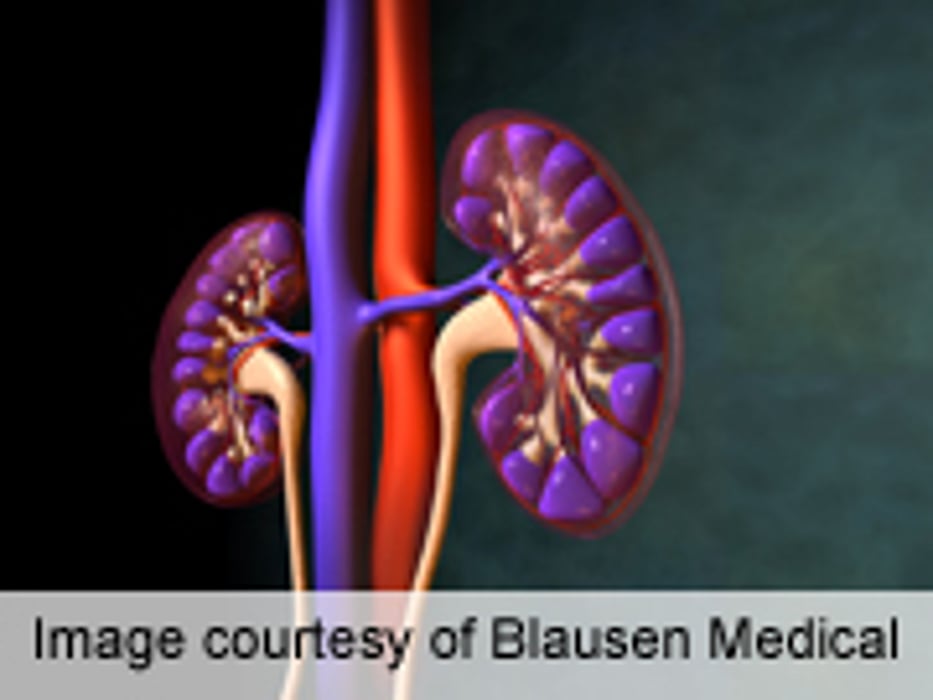 TUESDAY, Nov. 18, 2014 (HealthDay News) -- Home dialysis therapies seem to be more beneficial than in-center hemodialysis, according to a study presented at the American Society of Nephrology's Kidney Week 2014, held from Nov. 11 to 16 in Philadelphia.
Austin G. Stack, M.D., M.B.B.Ch., from University Hospital Limerick in Ireland, and colleagues conducted a national cohort study to compare mortality between home dialysis therapies and in-center dialysis. Data were collected for 585,911 patients from the U.S. Renal Data System from 2005 through 2010. Patients were classified as receiving continuous ambulatory peritoneal dialysis (CAPD, 23,166 patients); continuous cycling peritoneal dialysis (CCPD, 15,679 patients); in-center hemodialysis (543,851 patients); or home hemodialysis (3,215 patients). The risk of death was assessed after adjustment for variables such as demographic characteristics, clinical conditions, lifestyle and functional factors, insurance status, pre-dialysis erythropoietin use, and laboratory factors.
The researchers found that over all the years, the adjusted hazard ratios (aHRs) were significantly lower for patients treated with CAPD (aHR, 0.91) or CCPD (aHR, 0.88) and for patients treated with home hemodialysis six times per week (aHR, 0.74) compared with in-center hemodialysis.
"We suggest that a treatment approach that adopts a peritoneal dialysis first or frequent home hemodialysis first strategy should be considered for all suitable patients who develop end-stage kidney disease," Stack said in a statement. "Such an approach may offer superior survival, better quality of life, and be cost-effective for national health care systems."
Physician's Briefing