November 13, 2014
ASN: Many Dialysis Patients Ill-Prepared for Emergencies
Backup plan should include alternate treatment site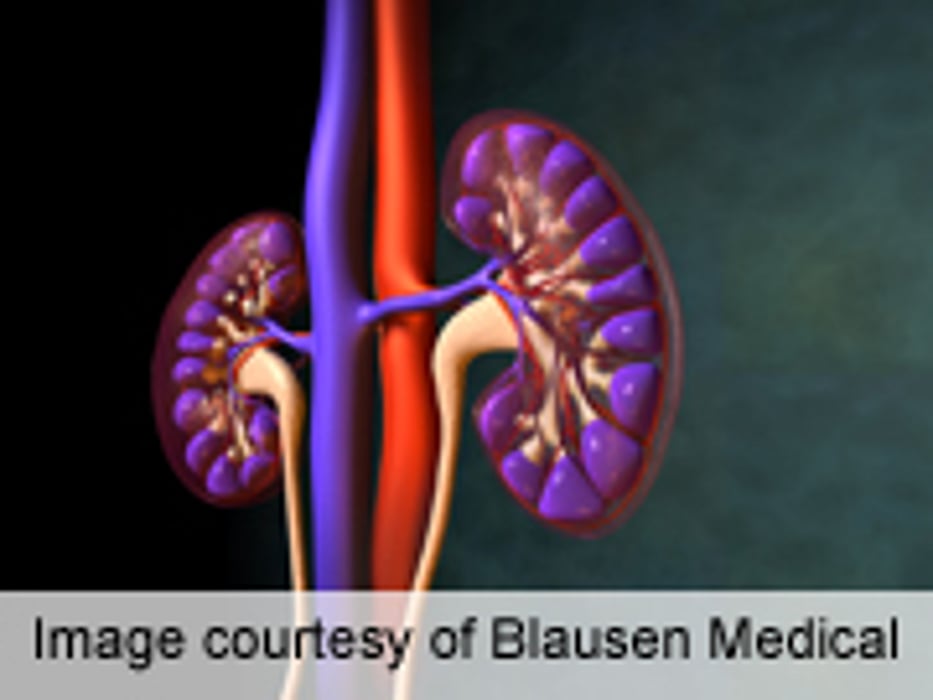 THURSDAY, Nov. 13, 2014 (HealthDay News) -- Although their health depends on working technology, many kidney-failure patients on dialysis are not prepared for natural disasters or other emergencies, according to findings scheduled to be presented at the American Society of Nephrology's Kidney Week 2014, held from Nov. 11 to 16 in Philadelphia.
Researchers from Mount Sinai Beth Israel Hospital in New York City found that during Hurricane Sandy in October 2012, dialysis sessions were missed by 26 percent of patients, while two-thirds underwent dialysis at another location. Of all the patients studied, 17 percent reported becoming more prepared after Hurricane Sandy. This improvement was much higher in the centers that provided patients with an "emergency information packet" after the storm. These packets contained detailed information on each patient's medications and dialysis schedule, as well as contact information for other dialysis centers.
In a separate study, Anuradha Wadhwa, M.D., from the Loyola University Medical Center in Maywood, Ill., and colleagues also investigated how prepared their dialysis patients were for emergencies. Although 60 percent of these patients thought they were ready for an emergency, 80 percent were actually ill-prepared. Half of the patients didn't have a backup plan or an alternate location to receive their treatment. After doctors, nurses, dietitians, and social workers reviewed topics related to preparedness with patients, the researchers found 80 percent of patients were more prepared.
"Emergency preparedness in dialysis patients was lacking, but they were willing to learn," Wadhwa said in a American Society of Nephrology news release. "This study highlights that a multidisciplinary approach in an outpatient dialysis unit setting is feasible and effective in educating patients about disaster preparedness."
Physician's Briefing