March 30, 2020
Chronic Kidney Disease Linked to Uncontrolled Blood Pressure
Second study shows ambulatory BP patterns not tied to cognitive impairment or frailty in CKD patients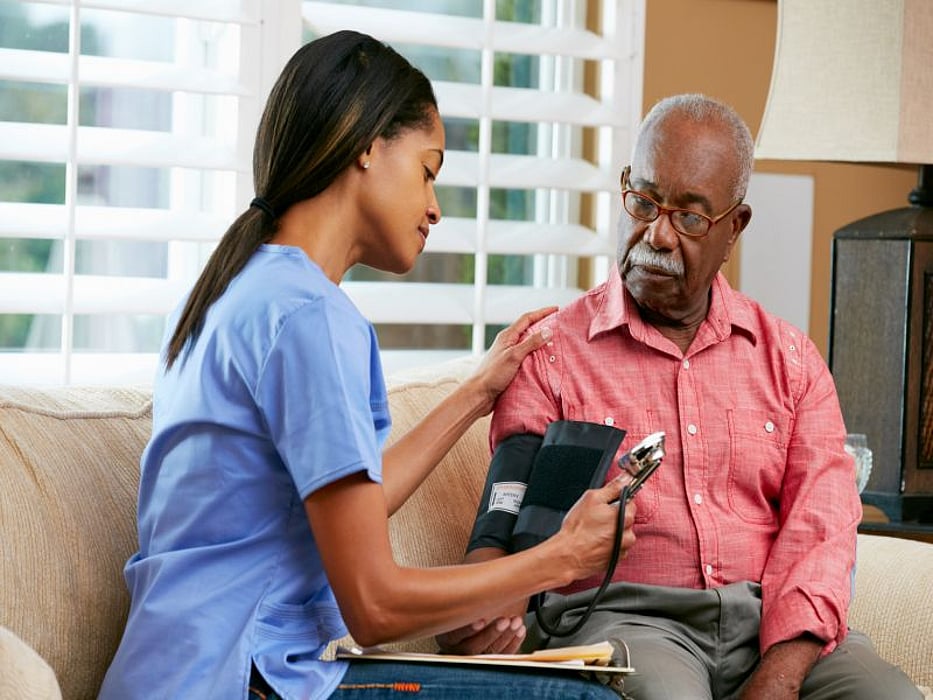 MONDAY, March 30, 2020 (HealthDay News) -- Chronic kidney disease (CKD) is associated with uncontrolled blood pressure (BP), while ambulatory BP patterns are not associated with cognitive impairment or frailty in non-dialysis-dependent CKD patients, according to two studies published online March 26 in the Clinical Journal of the American Society of Nephrology.
Stanford E. Mwasongwe, M.P.H., from Jackson State University in Mississippi, and colleagues compared the prevalence of BP phenotypes between 561 black patients with and without CKD taking antihypertensive medication. The researchers found that after multivariable adjustment, CKD was associated with increased prevalence ratios for uncontrolled versus controlled clinic BP (prevalence ratio, 1.44) and sustained uncontrolled versus sustained controlled BP (prevalence ratio, 1.66).
Lama Ghazi, M.D., from the University of Minnesota in Minneapolis, and colleagues examined the association between ambulatory BP patterns, cognitive function, physical function, and frailty among 1,502 non-dialysis-dependent CKD patients. At baseline, 129 and 275 patients had cognitive impairment and were frail; during four years of follow-up, 529 had incident frailty and 207 had incident cognitive impairment. The researchers found that in the fully adjusted model, participants with masked hypertension had 0.41 lower short physical performance battery scores compared with those with controlled hypertension. No association between BP or dipping patterns and incident frailty or cognitive impairment was seen after multivariable adjustment.
"Future analyses should focus on exploring the association between BP and dipping patterns and change in physical functioning over time, as well as obtaining measures of cognitive function and physical functioning over a longer follow up time," Ghazi and colleagues write.
Several authors from the Ghazi study disclosed financial ties to the pharmaceutical industry.
Abstract/Full Text - Mwasongwe (subscription or payment may be required)
Abstract/Full Text - Ghazi (subscription or payment may be required)
Editorial (subscription or payment may be required)
Physician's Briefing