December 18, 2017
Equation Predicts Risk of End-Stage Renal Disease in Children
Similar performance for equation with four or eight demographic, clinical variables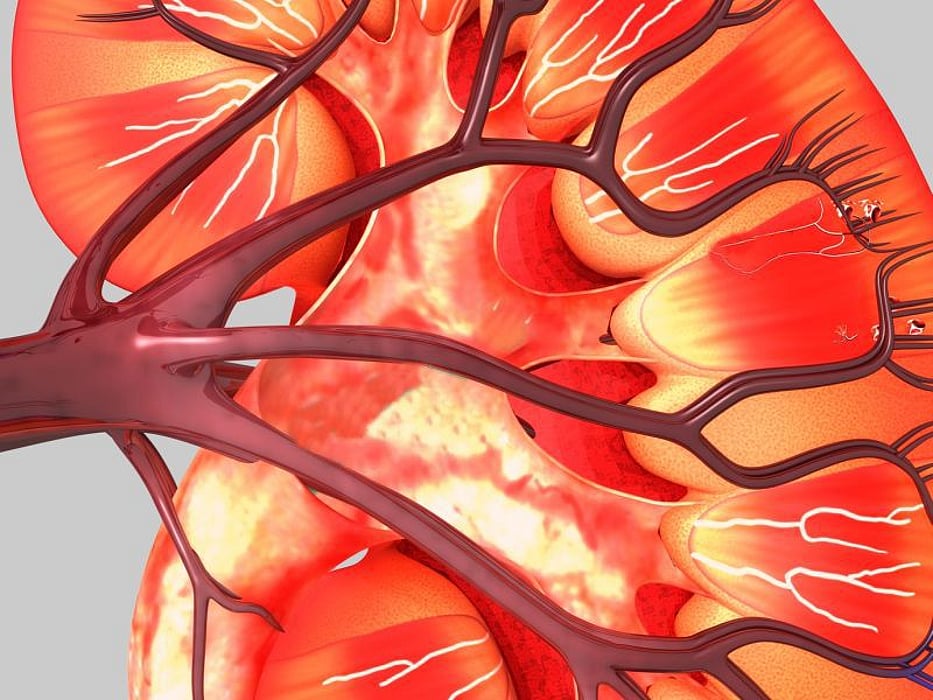 MONDAY, Dec. 18, 2017 (HealthDay News) -- The kidney failure risk equation (KFRE) is a simple tool that provides excellent discrimination of the risk of end-stage renal disease (ESRD) in children with chronic kidney disease (CKD), according to a study published online Dec. 18 in JAMA Pediatrics.
Erica Winnicki, M.D., from the University of California in San Francisco, and colleagues retrospectively analyzed data from 603 children with an estimated glomerular filtration rate of <60 mL/min/1.73 m² participating in the Chronic Kidney Disease in Children study (Jan. 1, 2005, through July 31, 2013). The predictive ability of the four- and eight-variable KFRE was tested by evaluating time to ESRD in children with CKD.
The researchers found that over a median observation time of 3.8 years, 144 participants (23.9 percent) developed ESRD within five years of enrollment. The predictive abilities of the four- and eight-variable KFRE scores were similar for discrimination of ESRD risk (C statistics of 0.90, 0.86, and 0.81 for the one-, two-, and five-year four-variable KFRE risk scores, respectively; 0.91, 0.87, and 0.82, respectively, for the eight-variable KFRE scores).
"Results suggest that the KFRE could be incorporated into the clinical care of children with CKD to aid in anticipatory guidance, timing of referral for transplant evaluation, and planning for dialysis access," the authors write.
Abstract/Full Text (subscription or payment may be required)
Editorial (subscription or payment may be required)
Physician's Briefing