June 3, 2014
ERA-EDTA: No Longer-Term Kidney Benefit for Off-Pump CABG
Intervention lowers risk of acute kidney injury, but doesn't preserve kidney function at one year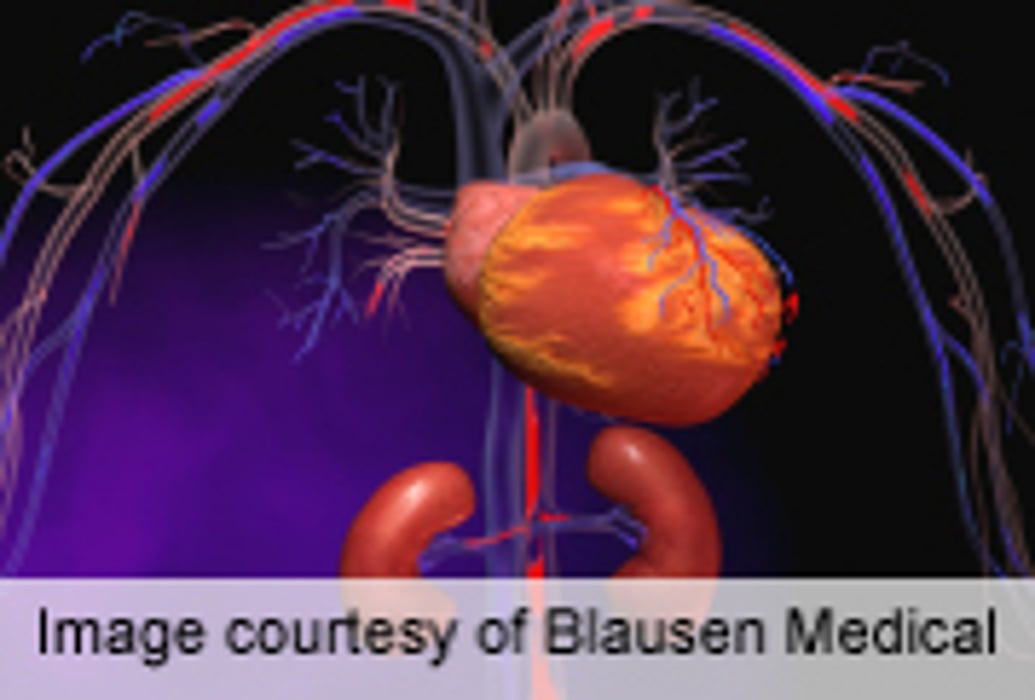 TUESDAY, June 3, 2014 (HealthDay News) -- For patients undergoing coronary artery bypass graft (CABG) surgery, an intervention that reduces the risk of acute kidney injury does not preserve kidney function at one year, according to a study published online June 2 in the Journal of the American Medical Association. This research was published to coincide with presentation at the European Renal Association-European Dialysis and Transplant Association Congress, held from May 31 to June 3 in Amsterdam.
Amit X. Garg, M.D., Ph.D., from Western University in London, Canada, and colleagues examined whether an intervention that reduces the risk of acute kidney injury better preserves kidney function at one year. Patients undergoing first CABG surgery were randomized to receive surgery with a beating-heart technique (off-pump; 1,472 patients) or with cardiopulmonary bypass (on-pump; 1,460 patients). Acute kidney injury was assessed within 30 days of surgery, and kidney function was examined at one year.
The researchers found that the risk of acute kidney injury was significantly reduced for off-pump versus on-pump CABG surgery (17.5 versus 20.8 percent; relative risk, 0.83; P = 0.01). At one year there was no significant difference between the groups in the loss of kidney function (17.1 and 15.3 percent, respectively; relative risk, 1.10; P = 0.23).
"In this setting, an intervention that reduced the risk of mild-to-moderate acute kidney injury did not alter longer-term kidney function," the authors write.
Several authors disclosed financial ties to the pharmaceutical industry.
Physician's Briefing