August 1, 2014
Ferric Citrate May Reduce Dialysis Patients' Rx Needs
Agent binds phosphorus, increases iron stores, and decreases need for medications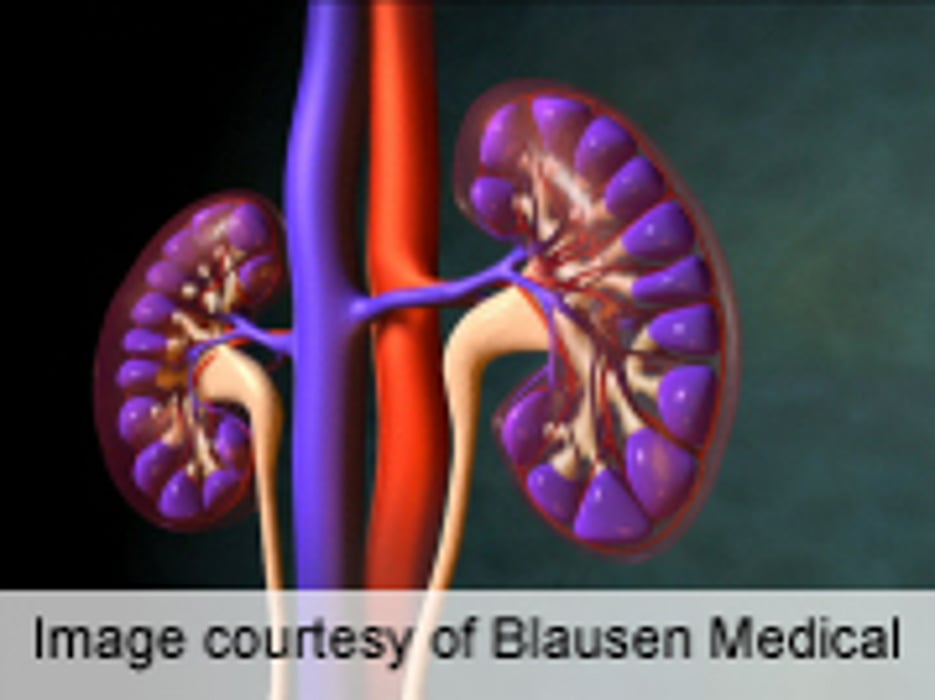 FRIDAY, Aug. 1, 2014 (HealthDay News) -- Ferric citrate may reduce the need for dialysis patients to take multiple drugs that treat complications related to kidney disease, according to a study published online July 24 in the Journal of the American Society of Nephrology.
Julia B. Lewis, M.D., from the Vanderbilt University Medical Center in Nashville, Tenn., and colleagues randomized 441 patients on dialysis to ferric citrate or active control in a 52-week active control period. This was followed by a four-week placebo control period, in which subjects on ferric citrate who completed the active control period were re-randomized to ferric citrate or placebo.
The researchers found that ferric citrate controlled phosphorus, compared with placebo (P < 0.001). The ferric citrate and active control groups had similar active control period phosphorus, with comparable safety profiles. Compared to active control patients, subjects on ferric citrate achieved higher mean iron parameters for both ferritin and transferrin saturation (P < 0.001 for both). Less intravenous elemental iron (P < 0.001) and less erythropoietin-stimulating agent (P = 0.04) were needed by those receiving ferric citrate. With ferric citrate, hemoglobin levels were also statistically higher.
"Ferric citrate is an efficacious and safe phosphate binder that increases iron stores and reduces intravenous iron and erythropoietin-stimulating agent use while maintaining hemoglobin," the authors write.
The authors disclosed financial ties to Keryx Biopharmaceuticals, which funded the study.
Abstract
Full Text (subscription or payment may be required)
Physician's Briefing