January 10, 2014
Lithium May Promote Recovery in Acute Kidney Injury
Lithium promotes kidney repair in mouse models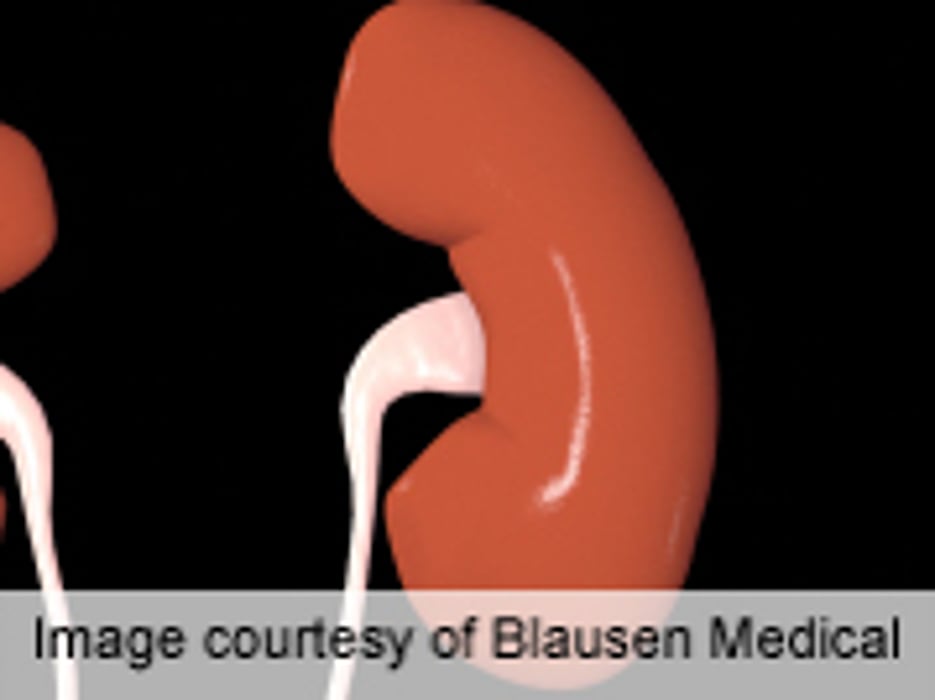 FRIDAY, Jan. 10, 2014 (HealthDay News) -- The mood stabilizer lithium promotes the recovery of renal function and repair in mouse models of acute kidney injury (AKI), according to a study published online Jan. 9 in the Journal of the American Society of Nephrology.
Noting that glycogen synthase kinase 3β (GSK3β) contributes to AKI, Hui Bao, M.D., Ph.D., from Tongji University in Shanghai, and colleagues treated two mouse models of induced AKI with a single dose of lithium, a GSK3β inhibitor.
The researchers found that lithium treatment during the recovery phase markedly improved the recovery of renal function, promoted proliferation of renal tubular cells, and improved kidney repair. Further experiments showed that inhibition of GSK3β is necessary and sufficient for lithium-induced gene expression and associated cell proliferation.
"Collectively, our findings suggest that pharmacologic targeting of GSK3β by lithium may be a novel therapeutic strategy to improve renal salvage after AKI," Bao and colleagues conclude.
Abstract
Full Text (subscription or payment may be required)
Editorial (subscription or payment may be required)
Physician's Briefing