October 22, 2012
Novel Liver X Receptor Agonist Benefits Diabetic Nephropathy
Synthetic agonist suppresses expression of osteopontin, improves nephropathy in mice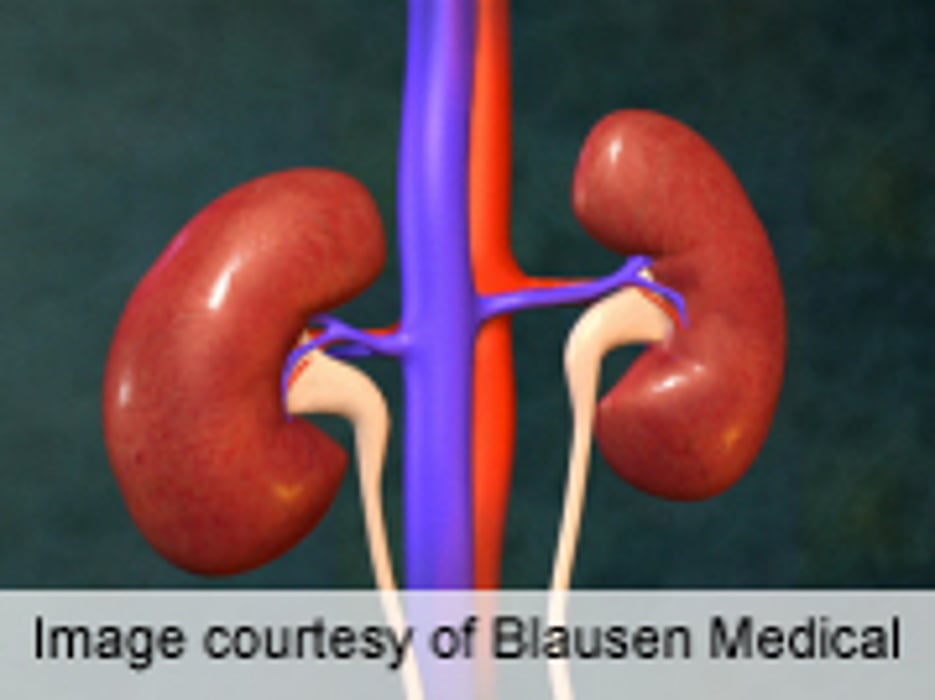 MONDAY, Oct. 22 (HealthDay News) -- A new therapeutic target that activates the liver X receptor (LXR) suppresses expression of inflammatory genes, including osteopontin, and improves kidney health and function in a mouse model of diabetes, according to a study published online Oct. 18 in the Journal of the American Society of Nephrology.
To assess the effects of activation of LXR in diabetic nephropathy, Hiromi Tachibana, from Okayama University in Japan, and colleagues administered the synthetic LXR agonist T0901317 to mice with streptozotocin-induced diabetes.
The researchers found that administration of the LXR agonist correlated with a decrease in urinary albumin excretion, without altering blood glucose levels. The LXR agonist also attenuated macrophage infiltration, mesangial matrix accumulation, and interstitial fibrosis. Activation of LXR correlated with inhibition of gene expression of osteopontin and other inflammatory mediators in the kidney cortex. In vitro experiments showed that LXR activation inhibited AP-1-dependent transcriptional activation of the osteopontin promoter, thereby suppressing osteopontin expression in proximal tubular epithelial cells.
"Because osteopontin is a key component in the inflammatory response and recruitment of monocytes/macrophages into the diabetic kidney, inhibition of osteopontin expression by LXR agonists could be a therapeutic target in human diabetic nephropathy," the authors write.
Abstract
Full Text (subscription or payment may be required)
Physician's Briefing