September 22, 2017
Opioid Rx, Dosing Often Excessive in Dialysis Patients
High-risk dialysis population also subject to the risks of long-term opioid use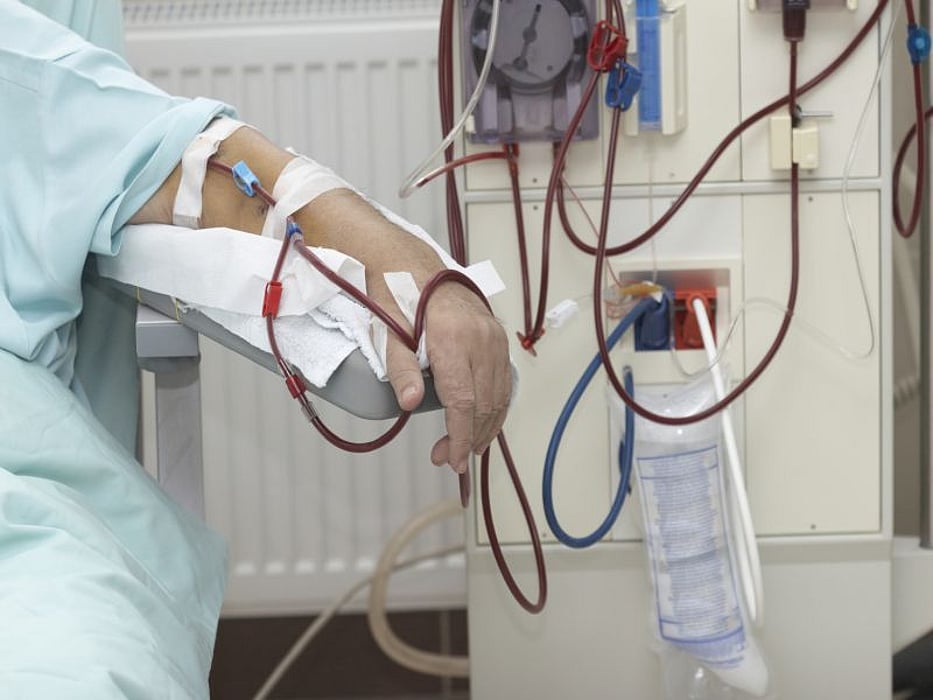 FRIDAY, Sept. 22, 2017 (HealthDay News) -- Hemodialysis patients in the United States have high rates of prescriptions for opioids and many also receive high doses of the potentially addictive drugs, according to a study published online Sept. 21 in the Journal of the American Society of Nephrology.
Paul L. Kimmel, M.D., of the U.S. National Institute of Diabetes and Digestive and Kidney Diseases in Bethesda, Md., and colleagues reviewed Medicare data from 2006 through 2010.
The investigators found that nearly two-thirds of dialysis patients received at least one opioid prescription every year. More than 20 percent received repeated prescriptions. In addition, more than 25 percent of patients given opioid prescriptions received higher-than-recommended doses, according to a journal news release. The use of opioids was associated with increased risks of early death, discontinuing dialysis, and hospitalization.
"Excessive opioid use and its adverse outcomes in the end-stage renal disease population is of great concern to U.S. patients, practitioners, and policy makers," Kimmel said in the news release. "This study shows that this high-risk dialysis population is also subject to the risks of long-term opioid use. Exploring other options to treat pain, such as medications and behavioral therapy, could help reduce opioid prescriptions in this population. Such changes are urgently needed to decrease patient morbidity and mortality."
Abstract
Full Text (subscription or payment may be required)
Physician's Briefing