July 30, 2013
Patient-Doctor Contact Betters Hemodialysis Outcomes
Benefit seen with more frequent and longer duration of patient-doctor contact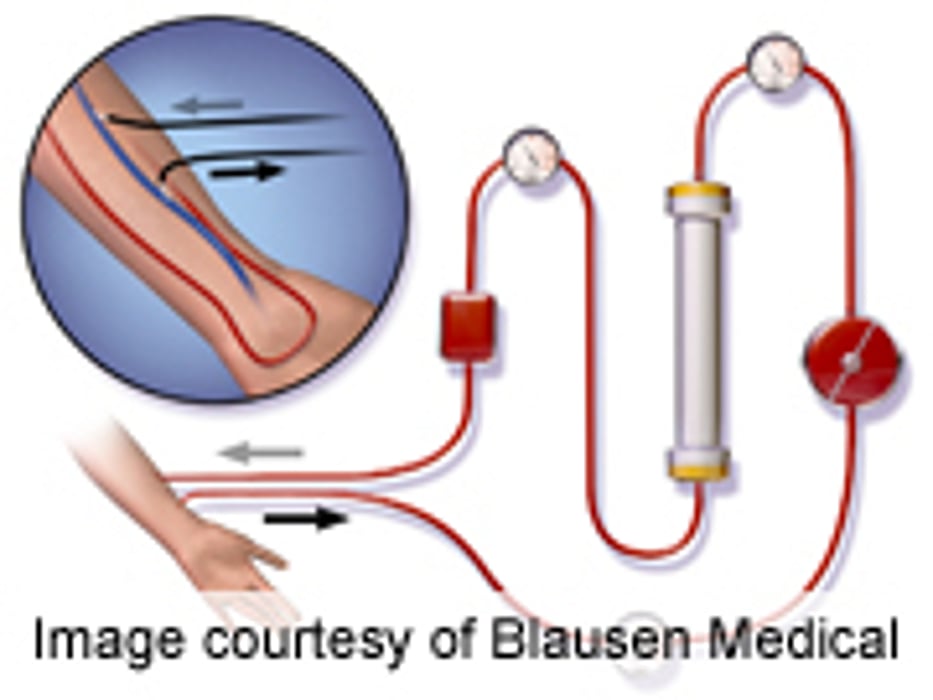 TUESDAY, July 30 (HealthDay News) -- More frequent and longer duration of patient-doctor contact (PDC) improve outcomes among patients undergoing hemodialysis, according to a study published online July 25 in the Journal of the American Society of Nephrology.
Takehiko Kawaguchi, M.D., M.P.H., Ph.D., from the National Hospital Organization Chiba-East Hospital in Japan, and colleagues analyzed the correlations between frequency and duration of PDC during hemodialysis treatments and clinical outcomes for hemodialysis patients. The cohort included 24,498 patients from 778 facilities in the international Dialysis Outcomes and Practice Patterns Study (DOPPS).
The researchers found that, based on estimates by facility personnel, the typical facility PDC frequency was high (more than once per week), intermediate (once per week), and low (less than once per week) for 55, 24 and 21 percent of facilities, respectively. A typical interaction between patient and physician had an average estimated duration of 7.7 minutes. There was variation seen in PDC frequency and duration across DOPPS phases and countries. The adjusted hazard ratio for all-cause mortality was 1.06 for intermediate PDC frequency and 1.11 for low PDC frequency versus high PDC frequency (P for trend = 0.03). After adjustment for PDC frequency and other covariates, each five-minute shorter duration of PDC correlated with a significantly increased risk for mortality (hazard ratio, 1.05). Modest inverse correlations were noted for PDC frequency and duration with hospitalization but not with kidney transplantation.
"Taken together, these results suggest that policies supporting more frequent and longer duration of PDC may improve patient outcomes in hemodialysis," the authors write.
Several authors disclosed financial ties to the pharmaceutical and biotechnology companies that supported the DOPPS study.
Abstract
Full Text (subscription or payment may be required)
Physician's Briefing