August 26, 2020
Patient-Reported Outcome Measure May Be Useful in Hemodialysis
ESAS-r:Renal can standardize symptom screening but does not impact symptom management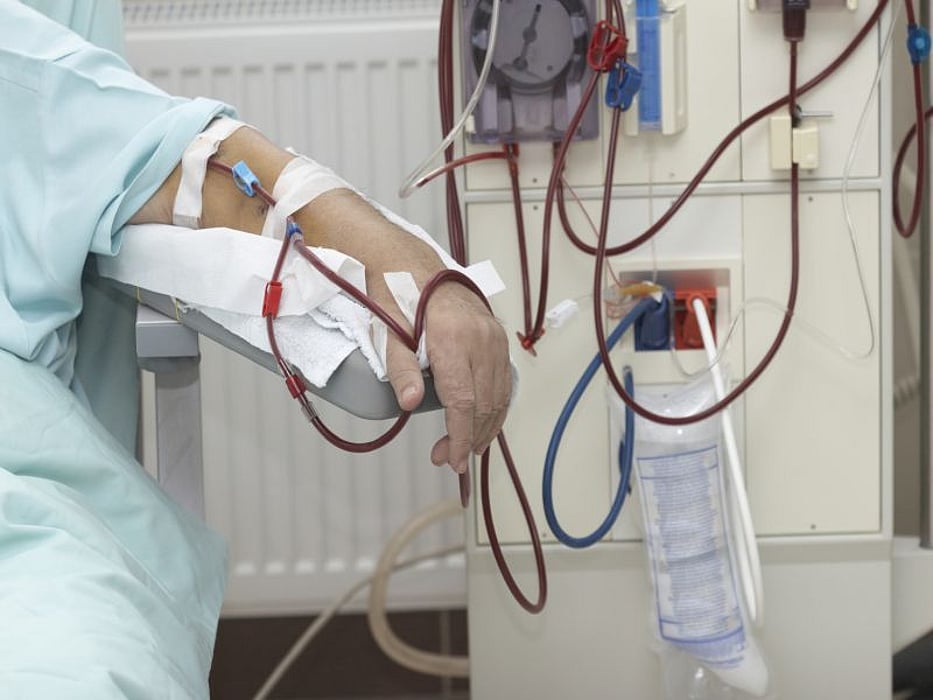 WEDNESDAY, Aug. 26, 2020 (HealthDay News) -- A patient-reported outcome measure (PROM) can standardize symptom screening processes and improve symptom awareness for hemodialysis patients in routine clinical care, according to a study published online Aug. 25 in the Clinical Journal of the American Society of Nephrology.
Jenna M. Evans, Ph.D., from McMaster University in Hamilton, Ontario, Canada, and colleagues examined patient and provider perspectives of the Edmonton Symptom Assessment System Revised: Renal (ESAS-r:Renal) PROM for patients with end-stage kidney disease. Patients using ESAS-r:Renal every four to six weeks for one year were assessed; 1,459 patients completed ESAS-r:Renal.
The researchers found that 58 percent of eligible patients completed the preimplementation survey, while the postimplementation survey was completed by 56 percent of those who completed ESAS-r:Renal at least once. Provider survey response rates were 71 and 54 percent, respectively. Mean screening rates greater than 80 percent were reported at seven of eight sites, indicating the feasibility of routine use of ESAS-r:Renal in clinical practice. Symptom assessment processes were standardized across providers and sites with ESAS-r:Renal, and patient and provider symptom awareness improved, especially for psychosocial symptoms. Patients were empowered to raise issues with providers. However, little, if any, measurable differences were seen in symptom management, patient-provider communication, and interdisciplinary communication.
"We view the Evans study as an important step in the right direction toward usefully deploying patient-centered interventions," write the authors of an accompanying editorial. "However, the reported changes mostly impacted symptom assessment, rather than symptom management."
Abstract/Full Text (subscription or payment may be required)
Editorial (subscription or payment may be required)
Physician's Briefing