February 26, 2019
Sertraline Tops CBT for Reducing Depression in Dialysis Patients
Engagement intervention on treatment acceptance has no effect on acceptance of depression treatment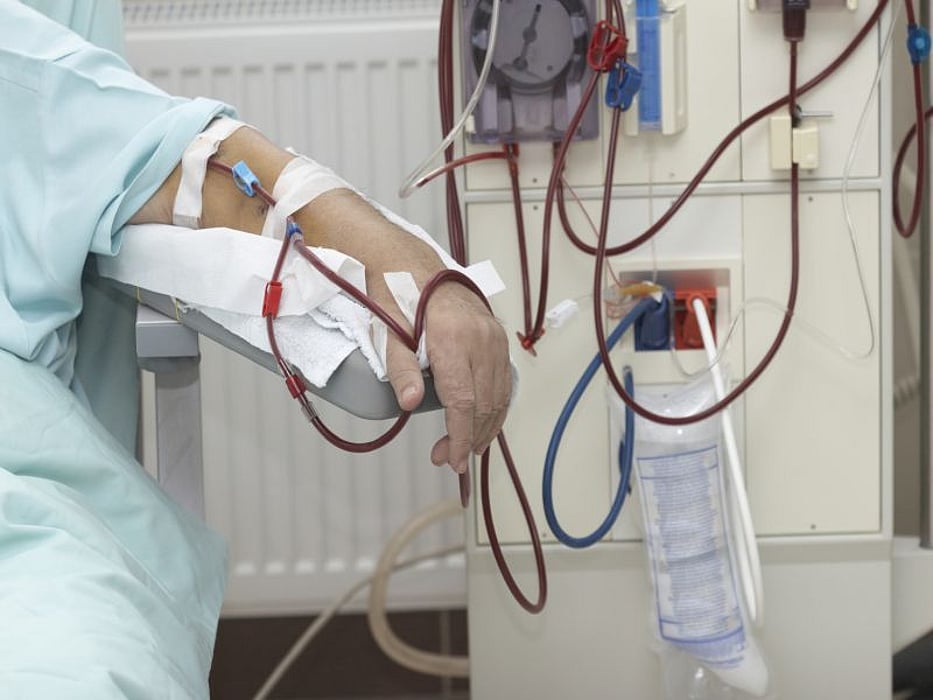 TUESDAY, Feb. 26, 2019 (HealthDay News) -- For patients receiving maintenance hemodialysis, an engagement interview on treatment acceptance has no effect on acceptance of depression treatment, and depression scores are modestly better with sertraline treatment versus cognitive behavioral therapy (CBT) after 12 weeks of treatment, according to a study published online Feb. 26 in the Annals of Internal Medicine.
Rajnish Mehrotra, M.D., from the University of Washington in Seattle, and colleagues conducted a parallel-group, open-label, randomized controlled trial examining the effect of an engagement interview on treatment acceptance in 184 patients receiving hemodialysis for at least three months and with a Beck Depression Inventory-II score of 15 or greater (phase 1). In phase 2, the efficacy of CBT versus sertraline was compared in 120 patients.
The researchers observed no difference in the proportion of participants who initiated treatment after the engagement or control visit (66 versus 64 percent; P = 0.77). Sertraline treatment resulted in lower Quick Inventory of Depressive Symptoms-Clinician-Rated at 12 weeks compared with CBT (effect estimate, −1.84; 95 percent confidence interval, −3.54 to −0.13; P = 0.035). Compared with the CBT group, adverse events were more frequent in the sertraline group.
"The information from this clinical trial should facilitate individualized patient and provider decisions on options for treating depression in patients receiving maintenance hemodialysis," the authors write.
Several authors disclosed financial ties to the pharmaceutical industry.
Abstract/Full Text (subscription or payment may be required)
Editorial (subscription or payment may be required)
Physician's Briefing