December 1, 2017
Targeting Ups Nanoparticle Delivery to Graft Endothelial Cells
Anti-CD31 antibody selectively enhances targeting of NPs to graft ECs of human kidney undergoing NMP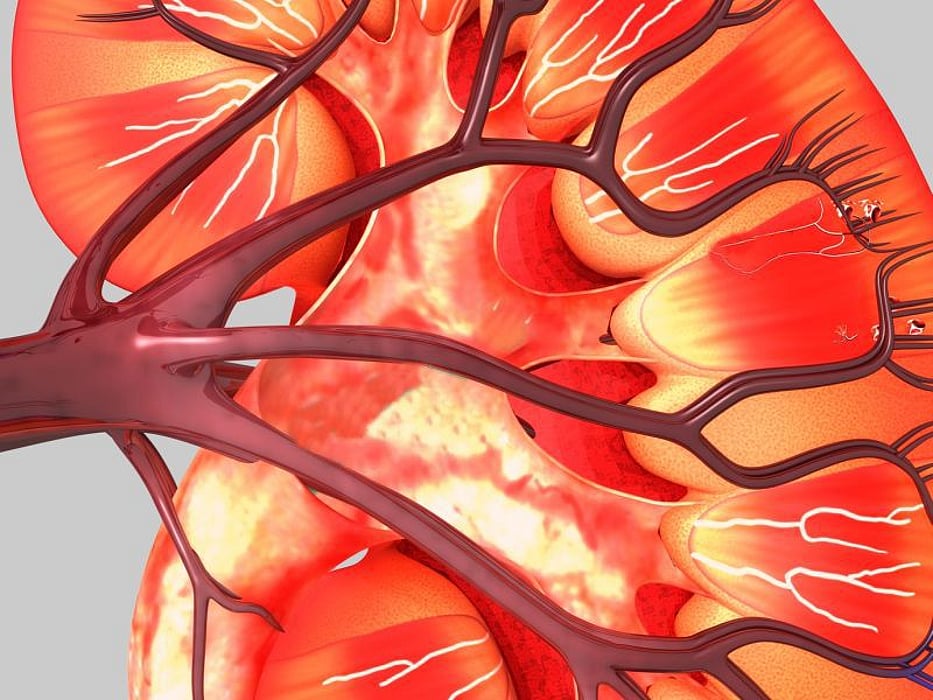 FRIDAY, Dec. 1, 2017 (HealthDay News) -- Targeting can enhance accumulation of nanoparticles (NPs) to graft endothelial cells (ECs) of human kidneys undergoing ex vivo normothermic machine perfusion (NMP), according to research published online Nov. 29 in Science Translational Medicine.
Noting that short periods of NMP provide an opportunity to deliver therapeutics directly to an organ; specifically, to the vascular ECs before transplant, Gregory T. Tietjen, Ph.D., from Yale University in New Haven, Conn., and colleagues discuss ways to improve NP accumulation within graft ECs.
The researchers found that for human kidneys undergoing NMP, surface conjugation of an anti-CD31 antibody selectively enhanced targeting of NPs to graft ECs. Targeting enhanced EC accumulation by about five- to 10-fold or more in discrete regions of the renal vasculature, based on a two-color quantitative microscopy approach. Non-specific accumulation of NPs occurred within obstructed regions of the vasculature that were poorly perfused.
"These quantitative preclinical human studies demonstrate the therapeutic potential for targeted nanomedicines delivered during ex vivo NMP," the authors write.
Abstract
Full Text (subscription or payment may be required)
Physician's Briefing