April 24, 2014
NKF: Drinking Wine May Protect Against Kidney Disease
<;1 glass/day also lowers odds of cardiovascular disease in those with kidney disease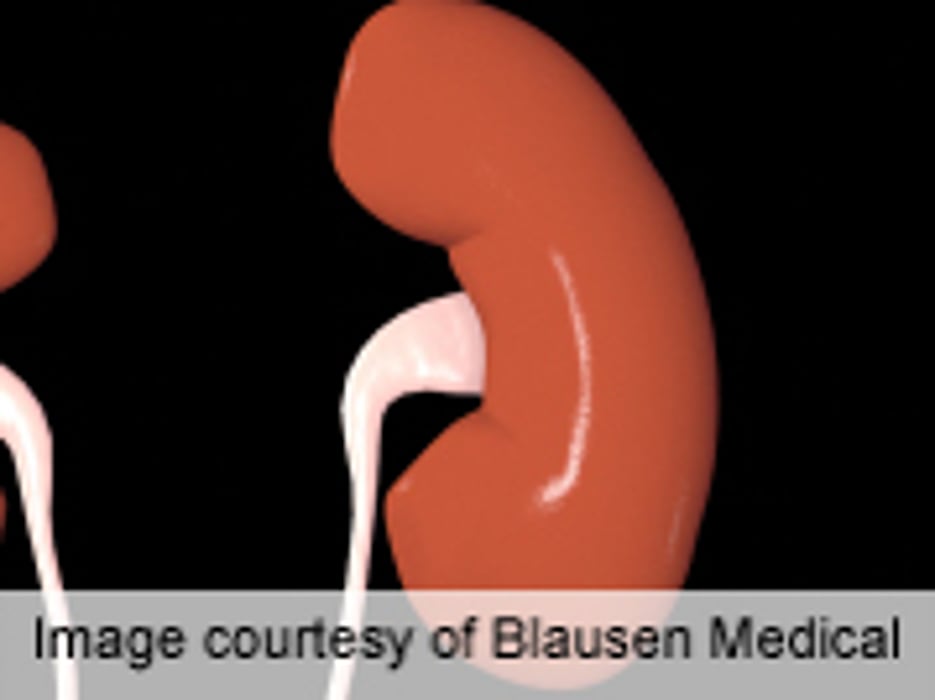 THURSDAY, April 24, 2014 (HealthDay News) -- Moderate wine intake is associated with reduced odds of chronic kidney disease (CKD), according to a study presented at the National Kidney Foundation's 2014 Spring Clinical Meetings, held from April 22 to 26 in Las Vegas.
Tapan Mehta, M.D., from the University of Colorado-Denver, and colleagues analyzed data from 5,852 National Health and Nutrition Examination Survey participants (2003 to 2006) and characterized wine intake as: none, <1 glass/day, and ≥1 glass/day. The prevalence of CKD was examined based on wine intake.
The researchers found that 1,031 had CKD, 2,455 consumed <1 wine glass/day, and 27 ingested ≥1 wine glass/day. Those who drank <1 glass/day were significantly younger, and had lower prevalence of diabetes and hypertension, higher mean waist circumference, and lower high-density lipoprotein cholesterol (HDL-C). In subjects who drank <1 wine glass/day, the prevalence of CKD was lower, compared to nondrinkers (odds ratio, 0.63; P < 0.0001). Even when adjusting for demographics, waist circumference, diabetes, hypertension, HDL-C, and triglycerides, the association remained significant (odds ratio, 0.75; P = 0.004). The odds of cardiovascular disease among individuals with CKD was 0.71 (P = 0.02) for those drinking <1 wine glass/day compared to nondrinkers, after adjustments.
"Excess alcohol consumption has definitely been shown to have negative effects on kidney function. Alcohol can also worsen hypertension, a major cause of CKD, so those with poorly controlled hypertension should definitely limit the amount of alcohol they consume," Thomas Manley, R.N., director of scientific activities at the National Kidney Foundation, said in a statement. "It's also important to consider the nutritional contents of the various alcoholic drinks to be sure they comply with the prescribed renal diet."
Physician's Briefing