November 18, 2014
ASN: Levofloxacin Doesn't Halt Post-Transplant BK Viruria
In kidney transplant recipients, three-month course doesn't prevent BK viruria versus placebo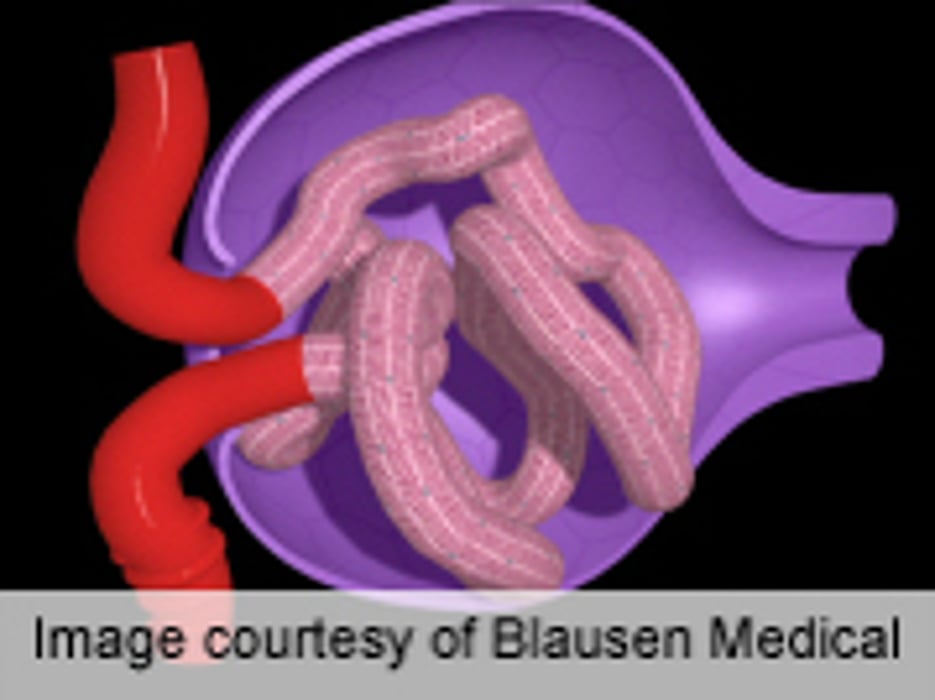 TUESDAY, Nov. 18, 2014 (HealthDay News) -- A three-month course of levofloxacin does not prevent BK viral reactivation in the urine (BK viruria) in kidney transplant recipients, according to a study published online Nov. 15 in the Journal of the American Medical Association. The research was published to coincide with the American Society of Nephrology's Kidney Week 2014, held from Nov. 11 to 16 in Philadelphia.
Greg A. Knoll, M.D., from the University of Ottawa in Canada, and colleagues examined whether levofloxacin can prevent BK viruria in kidney transplant recipients in a placebo-controlled randomized trial. One hundred fifty-four patients who received a living or deceased donor kidney-only transplant were randomized to receive a three-month course of levofloxacin (76 patients) or placebo (78 patients).
The researchers found that BK viruria occurred in 29 percent of the levofloxacin group and 33.3 percent in the placebo group (hazard ratio, 0.91; P = 0.58). There was no significant between-group difference with respect to any secondary end points. In the levofloxacin versus placebo group there was an increased risk of resistant infection among isolates usually sensitive to quinolones (58.3 versus 33.3 percent; risk ratio, 1.75; 95 percent confidence interval, 1.01 to 2.98) and a nonsignificantly increased risk of suspected tendonitis (7.9 versus 1.3 percent; risk ratio, 6.16; 95 percent confidence interval, 0.76 to 49.95).
"These findings do not support the use of levofloxacin to prevent post-transplant BK virus infection," the authors write.
Several authors disclosed financial ties to the pharmaceutical industry.
Physician's Briefing