January 14, 2020
Online Patient Portal Use May Up Likelihood of Kidney Transplant
Portal users more likely to have received kidney transplant at four, five years after initiating dialysis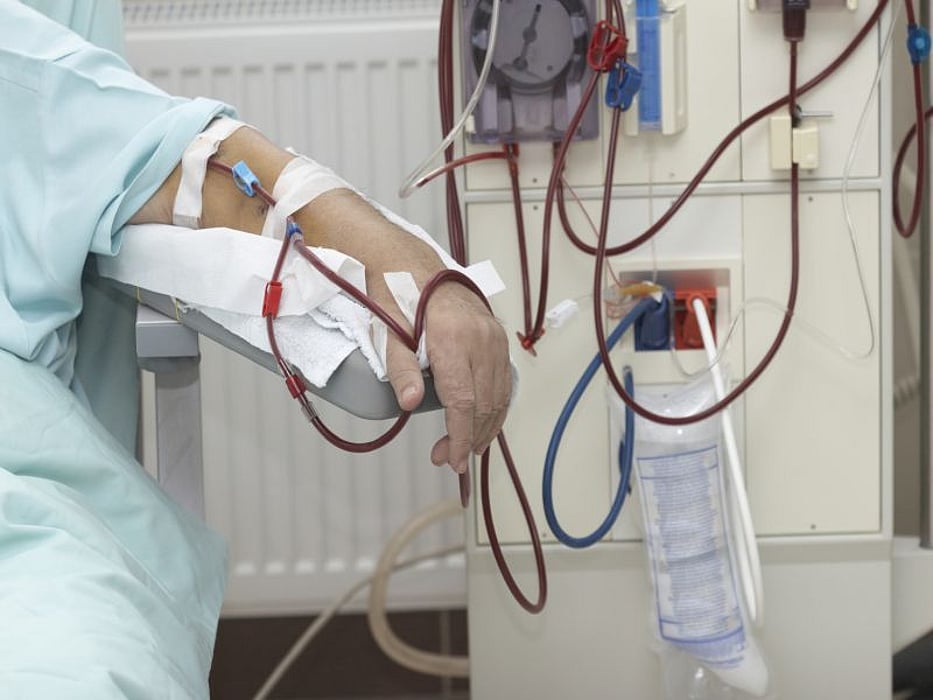 TUESDAY, Jan. 14, 2020 (HealthDay News) -- For hemodialysis patients, use of an online portal is associated with an increased likelihood of receiving a kidney transplant at four or five years, according to a study published online Jan. 8 in the Journal of the American College of Surgeons.
Polina V. Zmijewski, M.D., from Rhode Island Hospital in Providence, and colleagues conducted a retrospective chart review of 264 patients in two outpatient dialysis centers associated with a 719-bed tertiary care academic medical center to examine the effects of the use of web-based applications allowing patients to track their medical care. Overall, 38 patients were considered active portal users.
The researchers found that 9 percent of portal users and 9 percent of nonusers were recipients of kidney transplants at three years after initiation of hemodialysis. At four years, 23 and 13 percent of portal users and nonusers, respectively, were transplanted, while at five years, 40 and 14 percent of users and nonusers, respectively, were transplanted. The divergence of the curves was statistically significant; the greatest difference was seen at five years. There was an association noted for an increased number of logins per month with shortened time to renal transplantation.
"Online patient portals are therefore a valuable tool that can be used to encourage compliance with dialysis treatment goals and positively affect patient clinical outcomes," the authors write.
Abstract/Full Text (subscription or payment may be required)
Physician's Briefing