February 21, 2014
Intensive Dialysis Improves Pregnancy Outcomes
Findings among a small cohort of pregnant women with end-stage renal disease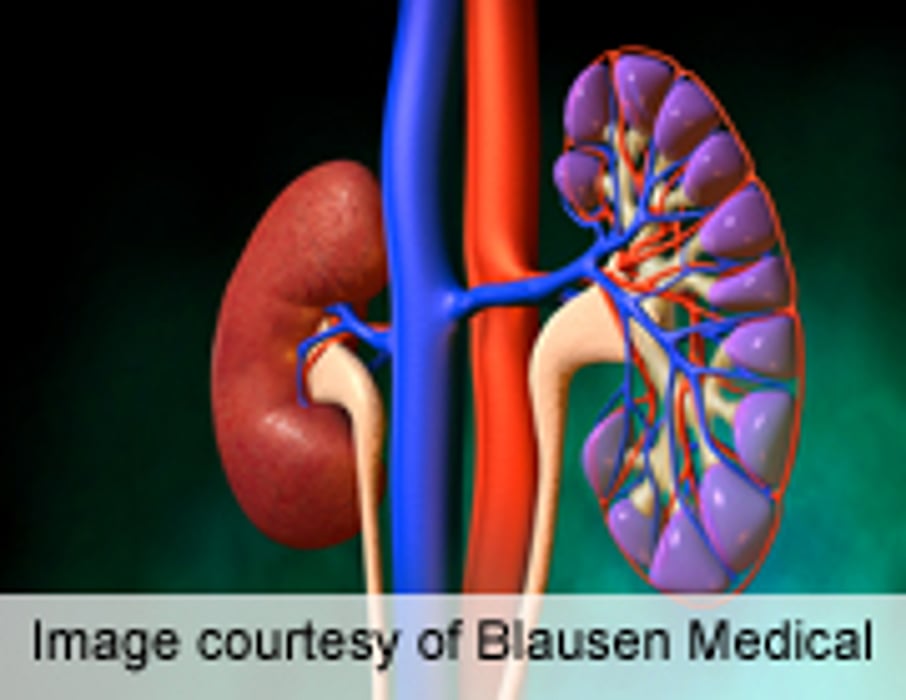 FRIDAY, Feb. 21, 2014 (HealthDay News) -- For women with end-stage renal disease (ESRD), intensive hemodialysis is associated with improved pregnancy outcomes, according to a study published online Feb. 13 in the Journal of the American Society of Nephrology.
Michelle A. Hladunewich, M.D., from the University of Toronto, and colleagues examined pregnancy outcomes from 22 pregnancies in the Toronto Pregnancy and Kidney Disease Clinic and Registry (2000 to 2013), which utilized intensified hemodialysis. These outcomes were compared with outcomes from 70 pregnancies in the American Registry for Pregnancy in Dialysis Patients (1990 to 2011).
The researchers found that the live birth rate was significantly higher in the Canadian cohort than in the American cohort (86.4 versus 61.4 percent; P = 0.03). The median duration of pregnancy among patients with established ESRD was significantly longer in the Canadian cohort versus the American cohort (36 versus 27 weeks; P = 0.002). A dose response association was observed between dialysis intensity and pregnancy outcomes, with live birth rates of 48 percent with dialysis of ≤20 hours per week versus 85 percent with dialysis of >36 hours per week (P = 0.02). Infant birth weight was significantly greater for women dialyzed 20 to 36 hours per week versus women dialyzed ≤20 hours per week (P = 0.03). Few and manageable pregnancy complications were observed.
"We conclude that pregnancy may be safe and feasible in women with ESRD receiving intensive hemodialysis," the authors write.
Abstract
Full Text (subscription or payment may be required)
Physician's Briefing