November 9, 2012
Lower Income More Strongly Linked to Albuminuria in Blacks
Trend toward stronger association with albuminuria may influence racial disparity in CKD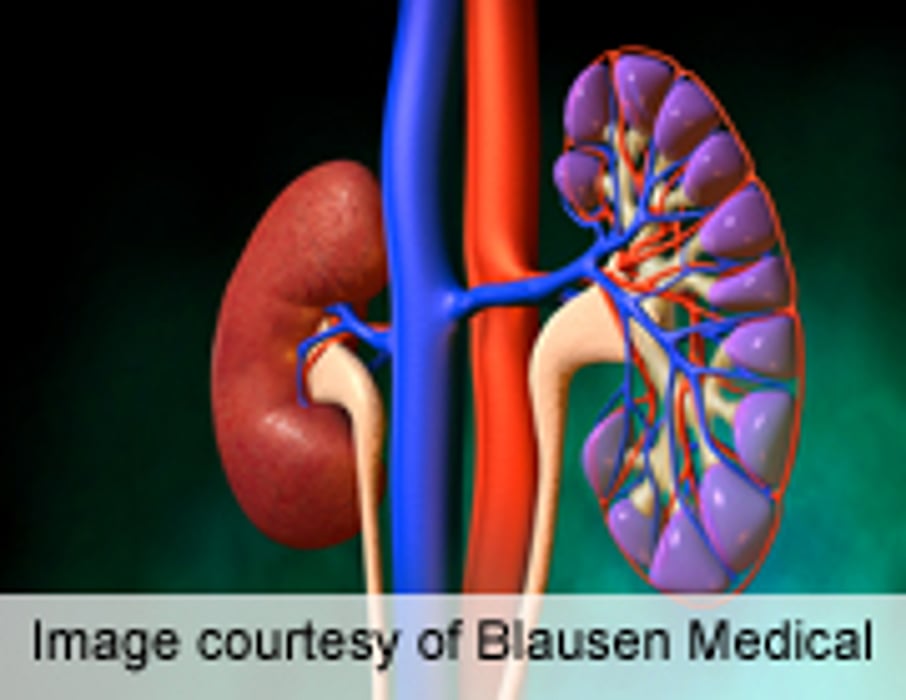 FRIDAY, Nov. 9 (HealthDay News) -- The correlation between lower income and albuminuria is stronger in blacks than whites, and may be one determinant of racial disparities in albuminuria, according to a study published in the November issue of the American Journal of Kidney Diseases.
Deidra C. Crews, M.D., of the Johns Hopkins Medical Institutions in Baltimore, and colleagues conducted the population-based, cross-sectional Reasons for Geographic and Racial Differences in Stroke study involving 9,144 black and 13,684 white adults aged 45 years and older. The authors sought to determine the association between low income and albuminuria and whether the association varies according to race.
The researchers found that the geometric mean albumin-to-creatinine ratio (ACR) was significantly higher for black compared with white participants (11.8 versus 9.3 mg/g). For both blacks and whites, lower income correlated with a higher prevalence of albuminuria in unadjusted analyses. After adjusting for potential confounders, there was a trend toward a stronger association between lower income levels and high ACR in blacks, compared with whites. For example, for incomes under $20,000, the odds ratio for high ACR was 1.58 for blacks and 1.26 for whites.
"In conclusion, lower income may be associated more strongly with albuminuria for black adults than white adults," the authors write. "Low income and its related factors may contribute to the high prevalence of albuminuria seen in blacks, and its continued study could shed light on racial disparities in chronic kidney disease."
Abstract
Full Text (subscription or payment may be required)
Physician's Briefing