February 25, 2016
Active Mind May Delay Alzheimer Symptoms, but Not Disease
High midlife cognitive activity tied to lower amyloid deposition in APOE4 carriers with high education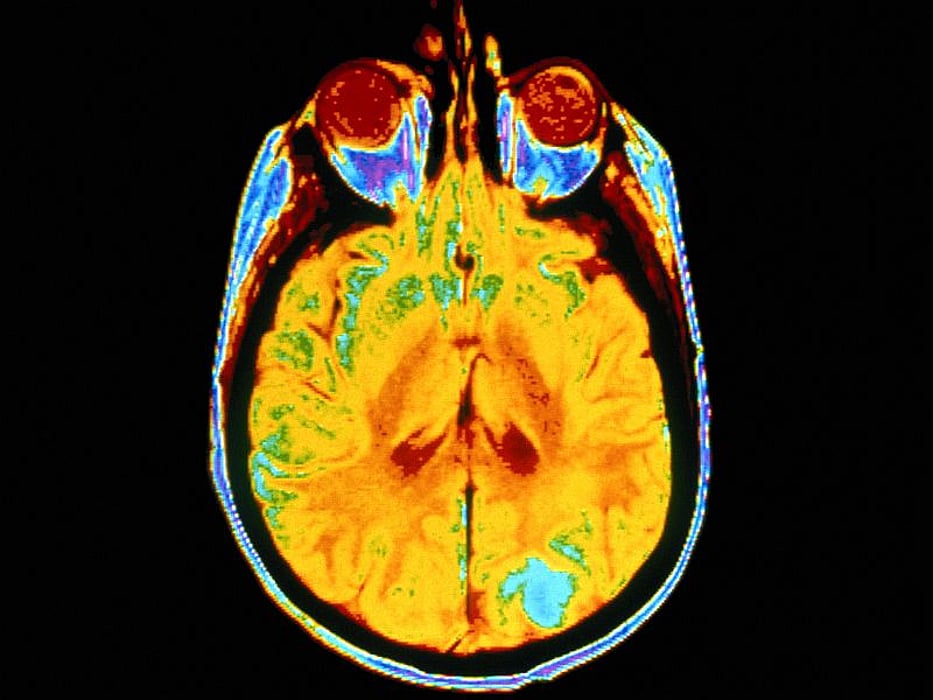 THURSDAY, Feb. 25, 2016 (HealthDay News) -- Intellectual enrichment (high education and high midlife cognitive activity) has effects on biomarkers of Alzheimer's disease (AD) in older adults, according to a study published online Feb. 24 in Neurology.
Prashanthi Vemuri, Ph.D., from the Mayo Clinic in Rochester, Minn., and colleagues examined the effect of age, sex, APOE4 genotype, and lifestyle enrichment on AD biomarker trajectories. Data were included for 393 participants without dementia from the Mayo Clinical Study of Aging (age 70 years and older) who had cognitive and physical activity measures and two or more visits with imaging biomarkers. Imaging data included brain β-amyloid load via Pittsburgh compound B positron emission tomography (PET) and neurodegeneration via 18fluorodeoxyglucose (FDG) PET and magnetic resonance imaging. The population was dichotomized into high (≥14 years) and low (<14 years) education levels.
The researchers found that age correlated with amyloid and neurodegeneration trajectories. The amyloid and FDG trajectories, but not the hippocampal volume trajectory were influenced by APOE4 status. High midlife cognitive activity correlated with lower amyloid deposition in APOE4 carriers in the high-education stratum. In the entire cohort, and in participants with lower education, APOE4 status correlated with lower FDG uptake.
"There were minimal effects of lifestyle enrichment on AD biomarker trajectories (specifically rates)," the authors write. "Differing education levels may explain the conflicting results seen in the literature."
Several authors disclosed financial ties to the pharmaceutical and medical technology industries.
Physician's Briefing