March 25, 2020
Daily Low-Dose Aspirin Does Not Cut Dementia Risk in Seniors
Risks for dementia, probable Alzheimer disease, MCI not reduced by low-dose aspirin versus placebo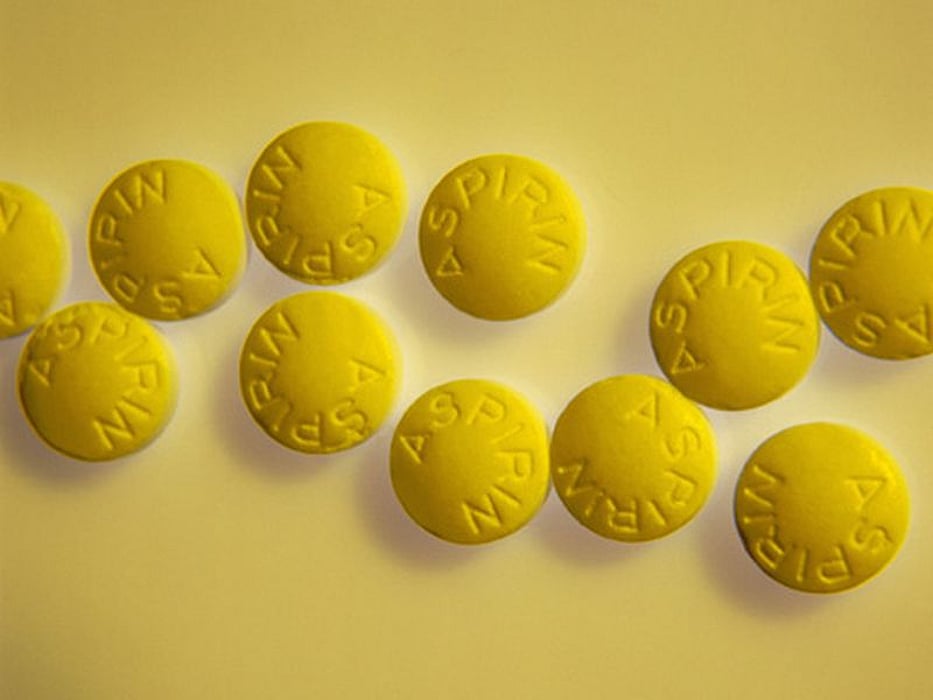 WEDNESDAY, March 25, 2020 (HealthDay News) -- For relatively healthy older individuals, low-dose aspirin compared with placebo did not reduce the risk for dementia, probable Alzheimer disease, or mild cognitive impairment during a median follow-up of 4.7 years, according to a study published online March 25 in Neurology.
Joanne Ryan, Ph.D., from Monash University in Melbourne, Australia, and colleagues conducted a double-blind, placebo-controlled trial of low-dose aspirin among community-dwelling individuals aged ≥70 years. Participants were randomly assigned to 100 mg daily aspirin or placebo in a 1:1 ratio. A total of 19,114 participants were followed for a median of 4.7 years; 964 with suspected dementia based on within-study assessments or clinical history underwent further dementia assessments.
The researchers identified 575 adjudicated dementia cases; 41 percent were classified as clinically probable Alzheimer disease. Between the aspirin and placebo groups, there was no significant difference in the risk for all dementia triggers (hazard ratio [HR], 1.03; 95 percent confidence interval [CI], 0.91 to 1.17), probable Alzheimer disease (HR, 0.96; 95 percent CI, 0.74 to 1.24), or mild cognitive impairment (HR, 1.12; 95 percent CI, 0.92 to 1.37). Over time, cognitive change was similar in the aspirin and placebo groups.
"While these results are disappointing, it is possible that the length of just under five years for our study was not long enough to show possible benefits from aspirin, so we will continue to examine its potential longer-term effects by following up with study participants in the coming years," Ryan said in a statement.
Several authors disclosed financial ties to pharmaceutical companies, including Bayer, which provided the trial drug and placebo.
Abstract/Full Text (subscription or payment may be required)
Editorial (subscription or payment may be required)
Physician's Briefing