June 6, 2018
Disparities for Risk of Recurrent Hemorrhagic Stroke Unexplained
Higher risk of second hemorrhagic stroke in blacks, Hispanics, not fully explained by hypertension severity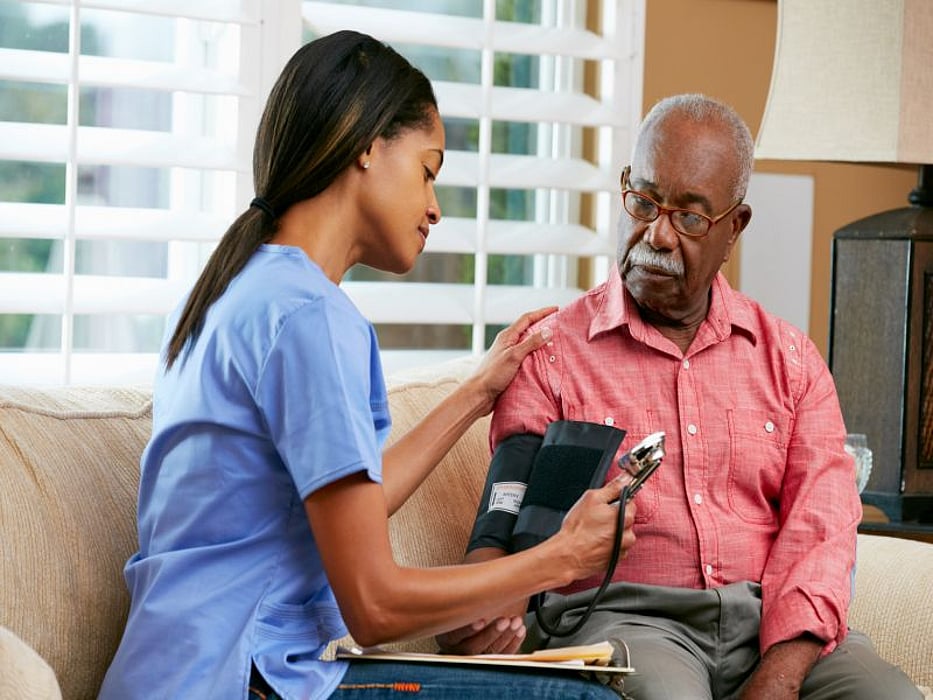 WEDNESDAY, June 6, 2018 (HealthDay News) -- Black and Hispanic patients are at higher risk for stroke recurrence than white patients, according to a study published online June 6 in Neurology.
Axana Rodriguez-Torres, M.P.H., from the University of California Irvine, and colleagues assessed whether recurrence risk for intracerebral hemorrhage (ICH) is higher among black and Hispanic individuals and whether this disparity is attributable to differences in blood pressure (BP) measurements. Data came from a longitudinal study conducted at Massachusetts General Hospital (759 participants), as well as the Ethnic/Racial Variations of Intracerebral Hemorrhage study (1,532 participants).
The researchers found that of the survivors (1,121 white, 529 black, and 605 Hispanic), both black and Hispanic patients displayed higher systolic BP (SBP) during follow-up (P < 0.05). Greater SBP variability during follow-up was also seen among black participants (P = 0.032). Black and Hispanic patients were at higher ICH recurrence risk (P < 0.05), which remained higher after adjusting for BP measurements and their variability (hazard ratio for Hispanic patients, 1.51 [P = 0.004]; hazard ratio for black patients, 1.98 [P < 0.001]).
"The differences in blood pressure among these groups do not fully account for the differences in the risk of having another stroke," a coauthor said in a statement. "More research is needed to determine the factors behind this disparity."
Abstract/Full Text (subscription or payment may be required)
Physician's Briefing