August 12, 2020
Brain Changes Identified in Nonconcussed Contact Athletes
Changes in brain microstructure, function seen in asymptomatic contact versus noncontact athletes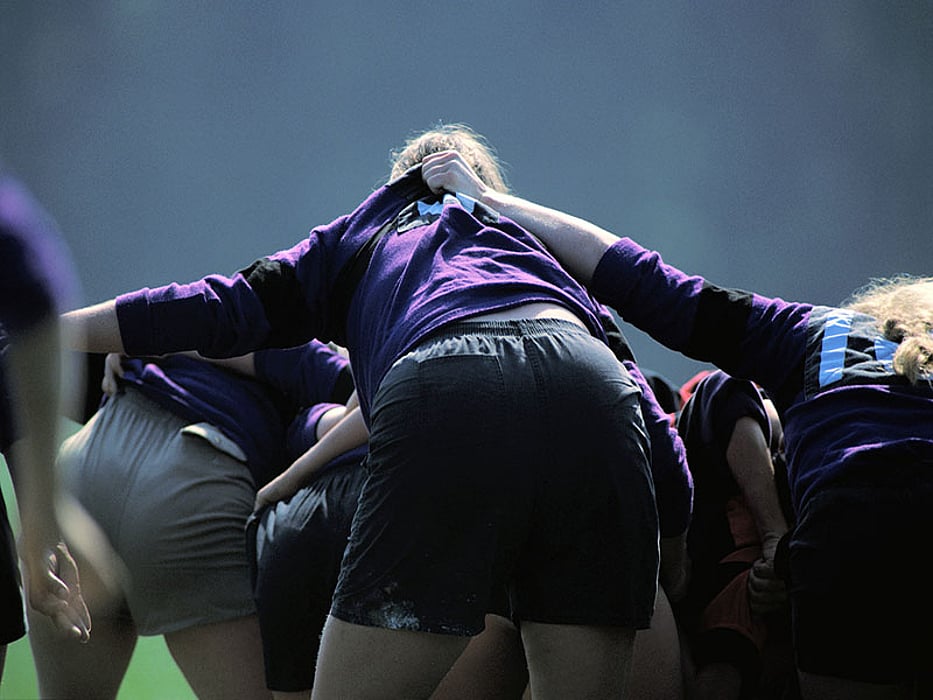 WEDNESDAY, Aug. 12, 2020 (HealthDay News) -- There are longitudinal changes in the microstructure and function of the brain in otherwise healthy, asymptomatic athletes participating in contact sports, according to a study published online July 28 in Neurology.
Kathryn Y. Manning, Ph.D., from Western University in London, Ontario, Canada, and colleagues longitudinally assessed brain microstructure and function in female varsity athletes. Diffusion and resting-state functional magnetic resonance imaging (rs-fMRI) were conducted among 73 concussion-free female rugby players and 31 age-matched (ages 18 to 23 years) female swimmers and rowers.
The researchers found cross-sectional (contact versus noncontact) and longitudinal (in-season versus off-season) changes in white matter diffusion measures and rs-fMRI network connectivity in concussion-free contact athletes versus noncontact athletes. In contact athletes, mean, axial, and radial diffusivities were increased with decreased fractional anisotropy in multiple white matter tracts, accompanied with default mode and visual network hyperconnectivity. In the brain stem, there were longitudinal diffusion changes between the in-season and off-season for concussion-free contact athletes only. Progressive changes over multiple seasons were seen in a subset of athletes. In contact athletes with a history of concussion, axial diffusivity was significantly lower in the genu and splenium of the corpus callosum.
"Further research to understand the long-term brain health and biological implications of these changes is required, in particular to what extent these changes reflect compensatory, reparative, or degenerative processes," the authors write.
Physician's Briefing