May 9, 2018
Depressive Symptoms Tied to Memory, Aging of the Brain
However, baseline depressive symptoms not tied to cognitive changes over five years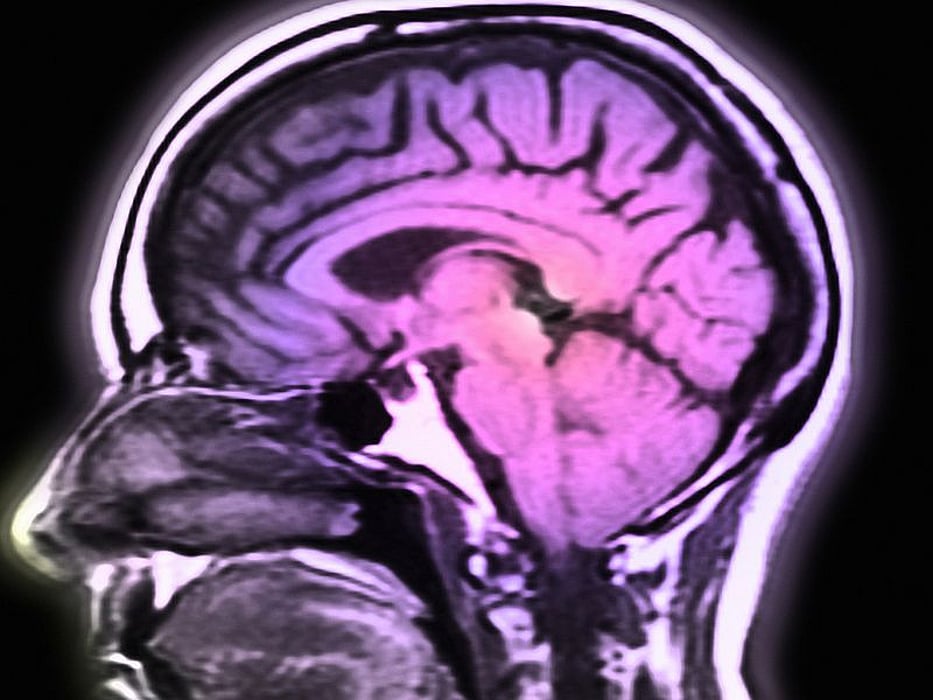 WEDNESDAY, May 9, 2018 (HealthDay News) -- Greater depressive symptoms are associated with episodic memory and markers of brain aging in older Caribbean Hispanic patients, according to a study published online May 9 in Neurology.
Adina Zeki Al Hazzouri, Ph.D., from the University of Miami, and colleagues used data from the Northern Manhattan Study of 1,111 mostly Caribbean Hispanic, stroke-free, older adults in order to assess whether baseline measures of depressive symptoms were tied to cognitive performance, change in cognition, and magnetic resonance imaging markers of brain atrophy and subclinical cerebrovascular disease.
The researchers found that at baseline, 22 percent of participants had greater depressive symptoms, which were significantly associated with worse baseline episodic memory, even when adjusting for sociodemographic, vascular risk factor, behavioral, and antidepressant medication variables (P = 0.0003). With adjustment for sociodemographic, behavioral, and vascular risk factor variables, greater depressive symptoms were also associated with smaller cerebral parenchymal fraction (P = 0.02) and increased odds of subclinical brain infarcts (odds ratio, 1.55; P = 0.05). However, greater depressive symptoms were not significantly associated with change in cognition over an average of five years of follow-up.
"In this sample of mostly Caribbean Hispanic, stroke-free, older adults, greater depressive symptoms were associated with worse episodic memory, smaller cerebral volume, and silent infarcts," the authors write.
Abstract/Full Text (subscription or payment may be required)
Physician's Briefing