April 12, 2017
Midlife Vascular Risk Factors Associated With Elevated Amyloid
One cardiovascular risk factor alone may up the likelihood of amyloid deposits by 88 percent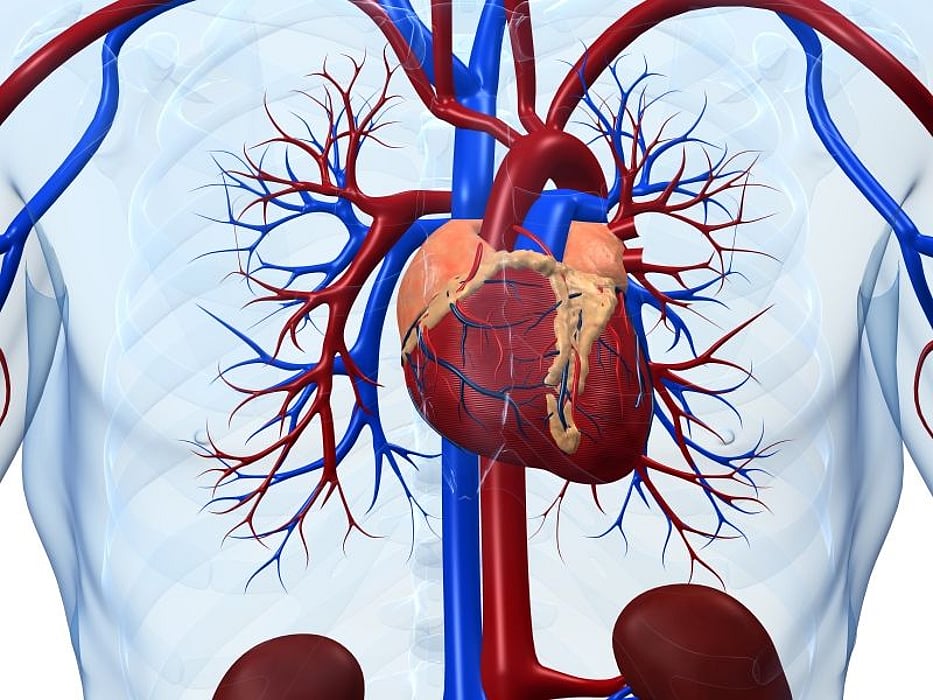 WEDNESDAY, April 12, 2017 (HealthDay News) -- Individuals with risk factors for cardiovascular disease and stroke in middle age are more likely to have elevated levels of amyloid, according to a study published in the April 11 issue of the Journal of the American Medical Association.
Rebecca Gottesman, M.D., Ph.D., an assistant professor of neurology at the Johns Hopkins University School of Medicine in Baltimore, and colleagues examined data from 346 individuals whose cardiovascular health had been tracked since 1987 as part of an ongoing study. The average age of the study participants was 52 at the start of the study. Sixty percent were women, and 43 percent were black. No participants had dementia at the start. About two decades later, they were asked to come back and undergo positron emission tomography scans to check for signs of amyloid deposition.
Imaging revealed larger deposits of amyloid in the brains of seniors who smoked, had hypertension, were obese, had diabetes, or had elevated cholesterol levels when they were middle-aged. Two or more risk factors nearly tripled a person's risk of large amyloid deposits. One risk factor alone increased the likelihood of amyloid deposits by 88 percent. Obesity in particular stood out as a strong risk factor, on its own doubling a person's risk of elevated amyloid later in life.
"An increasing number of midlife vascular risk factors was significantly associated with elevated amyloid," the authors write. "This association was not significant for late-life risk factors. These findings are consistent with a role of vascular disease in the development of Alzheimer disease."
Abstract/Full Text (subscription or payment may be required)
Physician's Briefing