April 10, 2018
One Night of Sleep Deprivation Linked to Amyloid-β Burden
Increase in Aβ burden in right hippocampus and thalamus after one night of sleep deprivation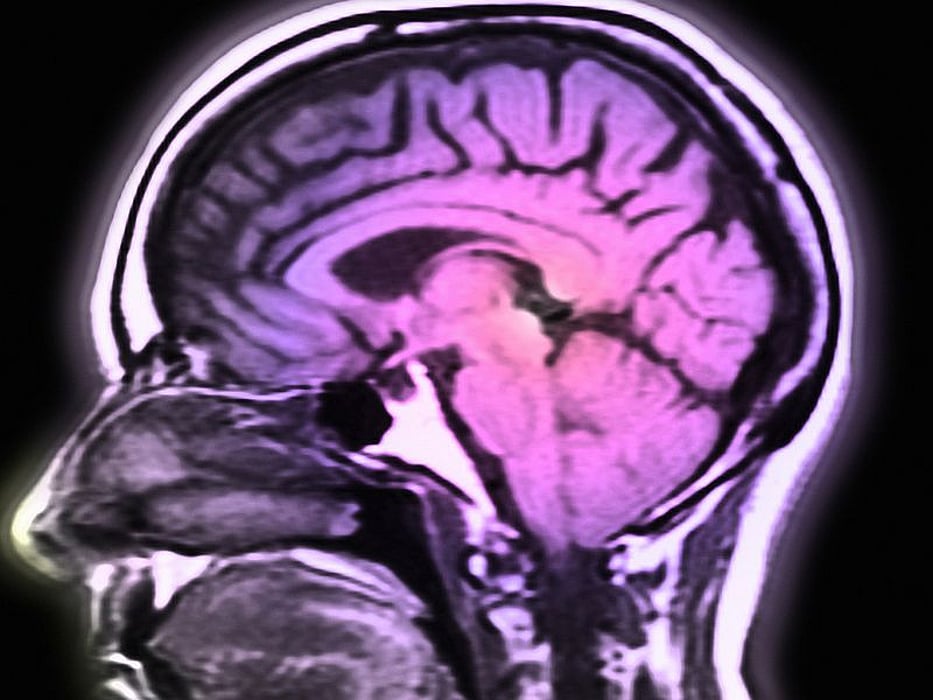 TUESDAY, April 10, 2018 (HealthDay News) -- One night of sleep deprivation is associated with amyloid-β (Aβ) burden (ABB) in healthy controls, according to a study published online April 9 in the Proceedings of the National Academy of Sciences.
Using positron emission tomography and 18F-florbetaben, Ehsan Shokri-Kojori, Ph.D., from the National Institutes of Health in Bethesda, Md., and colleagues measured brain ABB in 20 healthy controls tested after a night of rested sleep (baseline) and a night of sleep deprivation.
The researchers found that relative to baseline, one night of sleep deprivation resulted in a significant increase in ABB in the right hippocampus and thalamus. These increases were associated with mood worsening after sleep deprivation; however, they were not associated with the genetic risk for Alzheimer's disease (APOE genotype). There was an inverse association for baseline ABB in a range of subcortical regions and the precuneus with reported night sleep hours. There was also a correlation for APOE genotyping with subcortical ABB.
"Our findings show adverse effects of one-night sleep deprivation on brain ABB and expand on prior findings of higher Aβ accumulation with chronic less sleep," the authors write.
One author was an employee of Piramal Pharma, which partially supported the radiotracer for the study.
Physician's Briefing