August 8, 2017
Resistance Training May Help Protect Nervous System in MS
Resistance training has a number of positive effects on the brain shown by MRI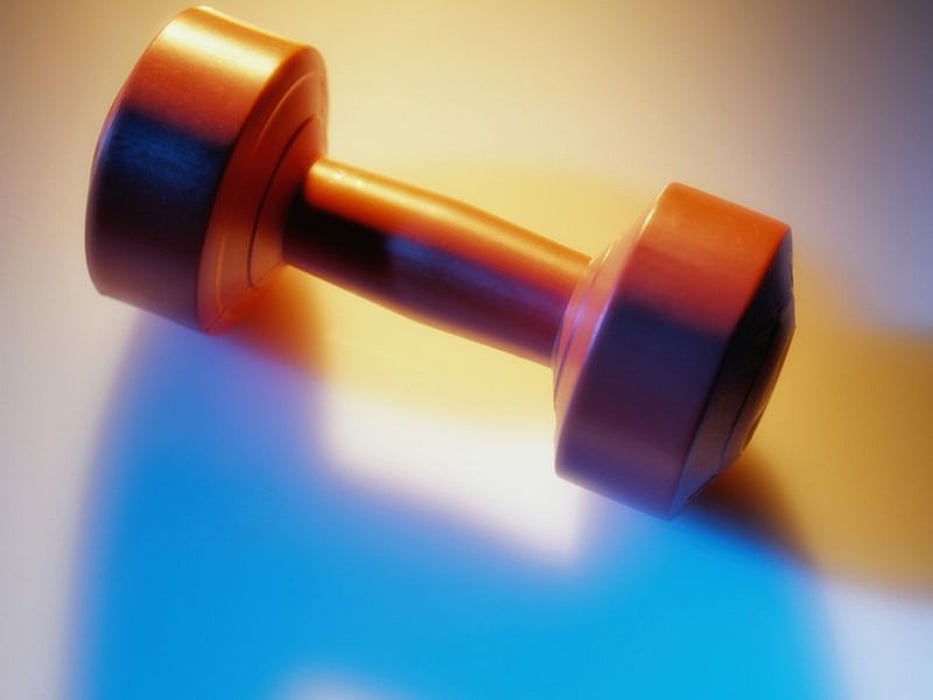 TUESDAY, Aug. 8, 2017 (HealthDay News) -- Progressive resistance training (PRT) may slow down the progression of multiple sclerosis, according to a small study published online July 28 in the Multiple Sclerosis Journal.
Tue Kjolhede, Ph.D., from Aarhus University in Denmark, and colleagues randomized 18 patients with MS to 24 weeks of PRT, followed by self-guided physical activity, and 17 patients to a wait-list group (24 weeks of habitual lifestyle followed by PRT). Assessments included disability measures as well as magnetic resonance imaging.
The researchers found that the MS Functional Composite score improved, although the Expanded Disability Status Scale, lesion load, and global brain volumes did not differ between groups. There was a trend towards percentage brain volume change differences between groups. Higher absolute cortical thickness values were observed in 19 of 74 investigated cortical regions after PRT.
"These results suggest a possible restorative effect of PRT on brain structures, but the interpretation should be cautious due to the study duration and sample size," the authors write. "Consequently, longer (years) and larger exercise studies are warranted, to confirm the observed trends, as these findings implicate that exercise might provide an adjunct therapy to the medical treatments."
Physician's Briefing