July 31, 2019
U-Shaped Association Found for Hemoglobin Level, Dementia Risk
Similar correlations seen with structural connectivity and white matter hyperintensity volume on brain MRI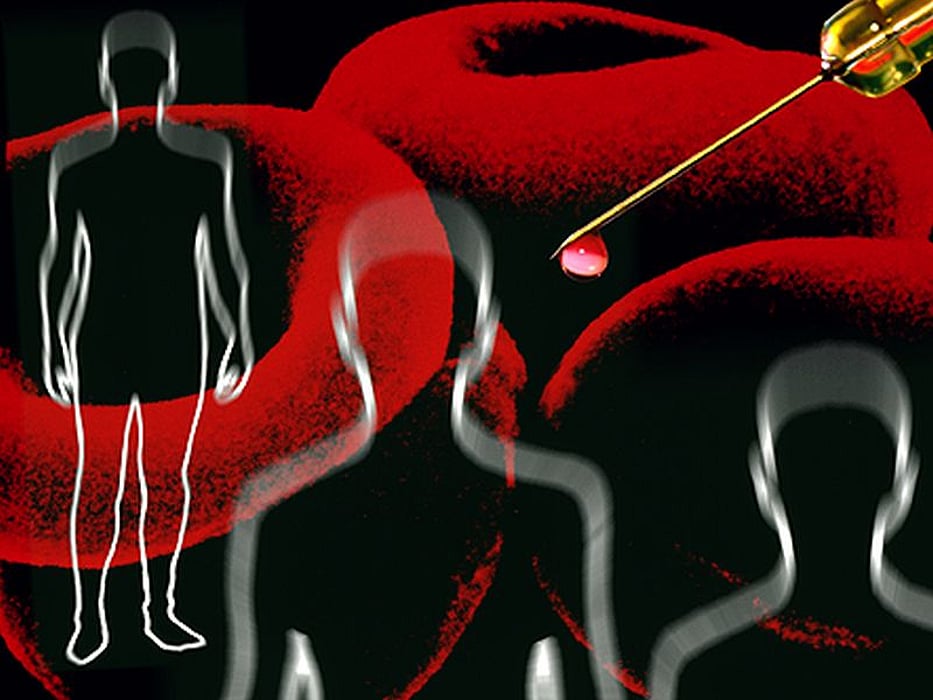 WEDNESDAY, July 31, 2019 (HealthDay News) -- There is a U-shaped association for hemoglobin levels with risk for dementia, including Alzheimer disease, according to a study published online July 31 in Neurology.
Frank J. Wolters, Ph.D., from the Erasmus Medical Center in Rotterdam, Netherlands, and colleagues examined the long-term association of hemoglobin levels and anemia with risk for dementia in 12,305 participants without dementia from the Rotterdam Study. Hemoglobin was assessed in relation to vascular brain disease, structural connectivity, and global cerebral perfusion among 5,267 participants without dementia with brain magnetic resonance imaging (MRI).
The researchers found that 1,520 individuals developed dementia, including 1,194 with Alzheimer disease, during a mean follow-up of 12.1 years. A U-shaped association was observed between hemoglobin levels and dementia, with both low and high hemoglobin levels associated with increased dementia risk (lowest versus middle quintile, hazard ratio, 1.29 [95 percent confidence interval (CI), 1.09 to 1.52]; highest versus middle quintile, hazard ratio, 1.20 [95 percent CI, 1.00 to 1.44]). The overall prevalence of anemia was 6.1 percent, and anemia correlated with a 34 (95 percent CI, 11 to 62 percent) and 41 percent (95 percent CI, 15 to 74 percent) increased risk for dementia and Alzheimer disease, respectively. Similar U-shaped associations were seen for hemoglobin with white matter hyperintensity volume and structural connectivity on brain MRI among individuals without dementia; these correlations were not seen with the presence of cortical or lacunar infarcts.
"Given the potential implications for the burden of dementia globally, studies are needed to identify biological substrates, potentially focusing around disturbances in structural brain connectivity and cerebral blood flow regulation," the authors write.
Abstract/Full Text (subscription or payment may be required)
Physician's Briefing