January 30, 2019
ASA: Increased Odds of Stroke, MI With E-Cigarette Use
E-cigarettes linked to increased odds of stroke, myocardial infarction, angina or coronary heart disease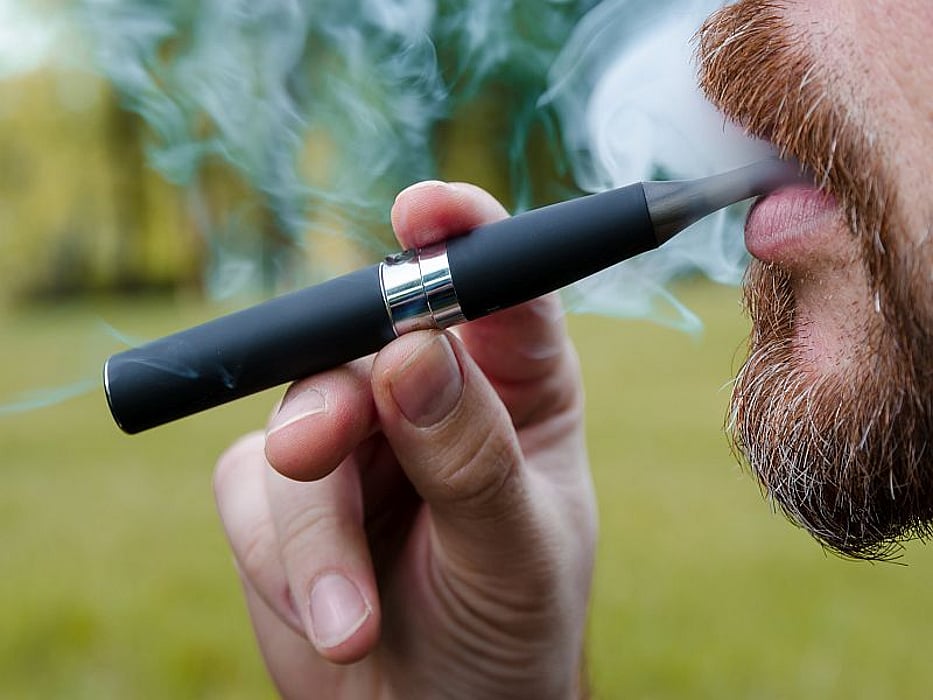 WEDNESDAY, Jan. 30, 2019 (HealthDay News) -- Electronic cigarette use is associated with increased odds of stroke, myocardial infarction, and angina or coronary heart disease, according to a study presented at the American Stroke Association International Stroke Conference, held from Feb. 6 to 8 in Honolulu.
Paul M. Ndunda, M.D., and Tabitha M. Muutu, M.D., from the University of Kansas School of Medicine-Wichita, analyzed data from 66,795 respondents to the 2016 Behavioral Risk Factor Surveillance System (BRFSS) who reported ever regularly using e-cigarettes and a control group of 343,856 respondents who reported never using e-cigarettes. The authors examined the correlation between e-cigarette use and stroke.
Twenty-one percent of BRFSS respondents reported ever using e-cigarettes. The researchers found that compared with nonusers, e-cigarette users had significantly lower mean age (44 versus 57 years), mean body mass index (27.7 versus 28.1 kg/m²), and rate of diabetes (9.8 versus 12.1 percent). E-cigarette users had increased adjusted odds of stroke, myocardial infarction, and angina or coronary heart disease compared with controls (odds ratios, 1.71, 1.59, and 1.4, respectively).
"The American Heart Association cautions against the use of e-cigarettes, stating that e-cigarettes containing nicotine are tobacco products that should be subject to all laws that apply to these products," according to an association press release. "The Association also calls for strong new regulations to prevent access, sales and marketing of e-cigarettes to youth and for more research into the product's health impact."
Physician's Briefing