June 13, 2012
Life-Long Rx Not Always Needed for Juvenile Myoclonic Epilepsy
JME is heterogeneous syndrome; life-long treatment not always needed to maintain seizure freedom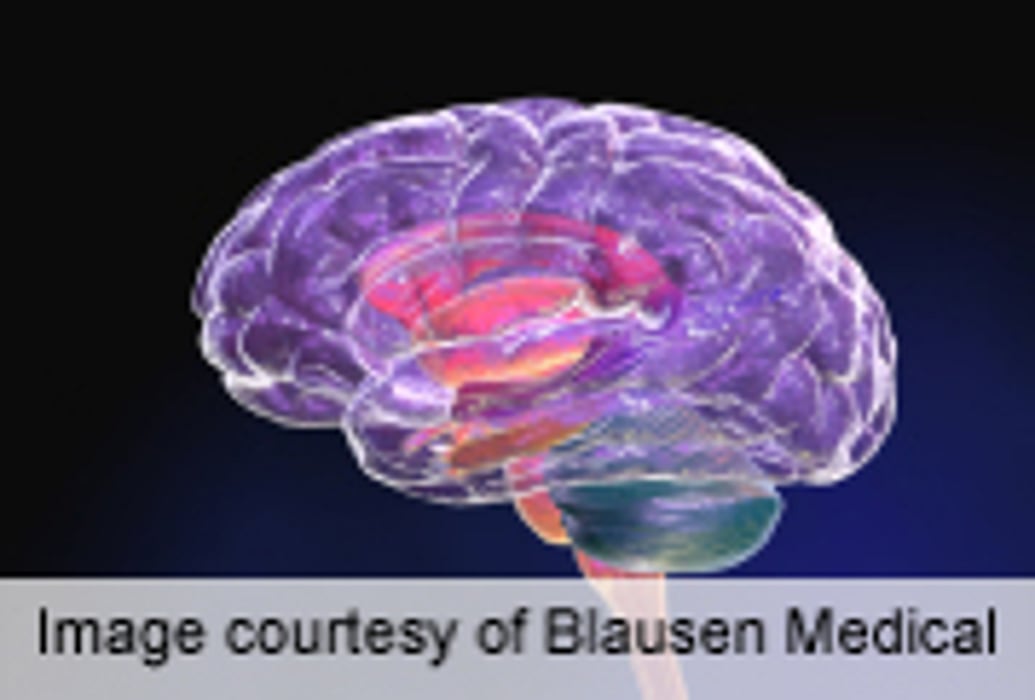 WEDNESDAY, June 13 (HealthDay News) -- Juvenile myoclonic epilepsy (JME) is a heterogeneous epilepsy syndrome and life-long antiepileptic drug (AED) treatment is not required in all patients to maintain seizure freedom, according to a study published online June 12 in Epilepsia.
To investigate the long-term seizure outcome and predictors of seizure outcome, Julia Geithner, from the University of Greifswald in Germany, and colleagues analyzed long-term follow up data (mean, 39.1 years) from 31 patients (19 women) diagnosed with JME. The participants were reassessed through a review of medical records and direct interviews.
The researchers found that two-thirds of patients (67.7 percent) became seizure free, and AED treatment was discontinued due to seizure freedom in six patients (28.6 percent). Significant predictors for a poor long-term seizure outcome included the occurrence of generalized tonic-clonic seizures (GTCS) preceded by bilateral myoclonic seizures (BMS), a long duration of unsuccessful treatment, and AED polytherapy. The chance for complete freedom from seizures increased significantly with complete remission of GTCS under AED. The risk of seizure recurrence after AED discontinuation was significantly increased with the occurrence of photoparoxysmal responses.
"Our study shows that JME is likely a heterogeneous epilepsy syndrome," the authors write. "Our findings of long-term seizure freedom and the statistical validation of several outcome predictors can potentially increase the clinicians' ability and confidence to recommend different treatment options to patients with JME."
Abstract
Full Text (subscription or payment may be required)
Physician's Briefing