December 22, 2015
Reperfusion Delay Cuts Benefit of Intra-Arterial Tx for Stroke
Findings for patients with acute ischemic stroke caused by intracranial arterial occlusion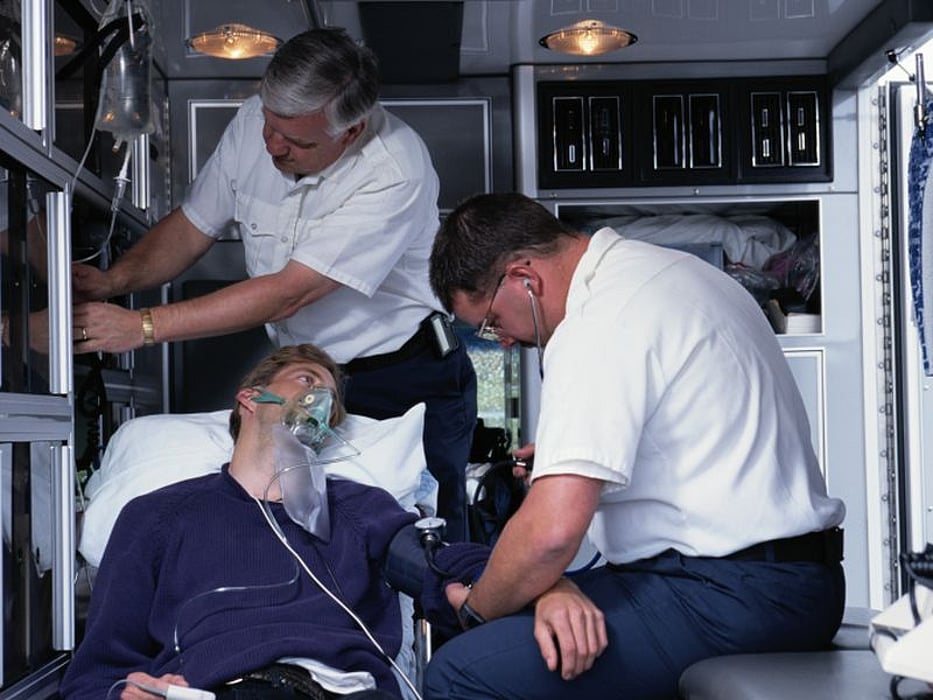 TUESDAY, Dec. 22, 2015 (HealthDay News) -- For patients with acute ischemic stroke caused by intracranial arterial occlusion, for every hour of reperfusion delay there is a decrease in the benefit of intra-arterial treatment (IAT), according to research published online Dec. 21 in JAMA Neurology.
Puck S.S. Fransen, M.D., from the Erasmus MC University Medical Center Rotterdam in the Netherlands, and colleagues examined the influence of time from stroke onset to the start of treatment and from stroke onset to reperfusion on the impact of IAT. Data were included from a multicenter, randomized clinical open-label trial of IAT versus no IAT in 500 patients.
The researchers found that the median time from onset of symptoms to groin puncture (TOG) was 260 minutes and the median time from onset of treatment to reperfusion (TOR) was 340 minutes. There was an interaction between TOR and treatment (P = 0.04), but not between TOG and treatment (P = 0.26). When reperfusion was reached at three, four, and six hours, the adjusted risk difference was 25.9, 18.8, and 6.7 percent, respectively.
"For every hour of reperfusion delay, the initially large benefit of IAT decreases; the absolute risk difference for a good outcome is reduced by 6 percent per hour of delay," the authors write. "Patients with acute ischemic stroke require immediate diagnostic work-up and IAT in case of intracranial arterial vessel occlusion."
Several authors disclosed financial ties to pharmaceutical, medical device, and biotechnology companies, several of which funded the study.
Physician's Briefing