December 23, 2014
Maintaining No Evidence of Disease Difficult to Sustain in MS
NEDA status at two years has good positive predictive value for no progression at seven years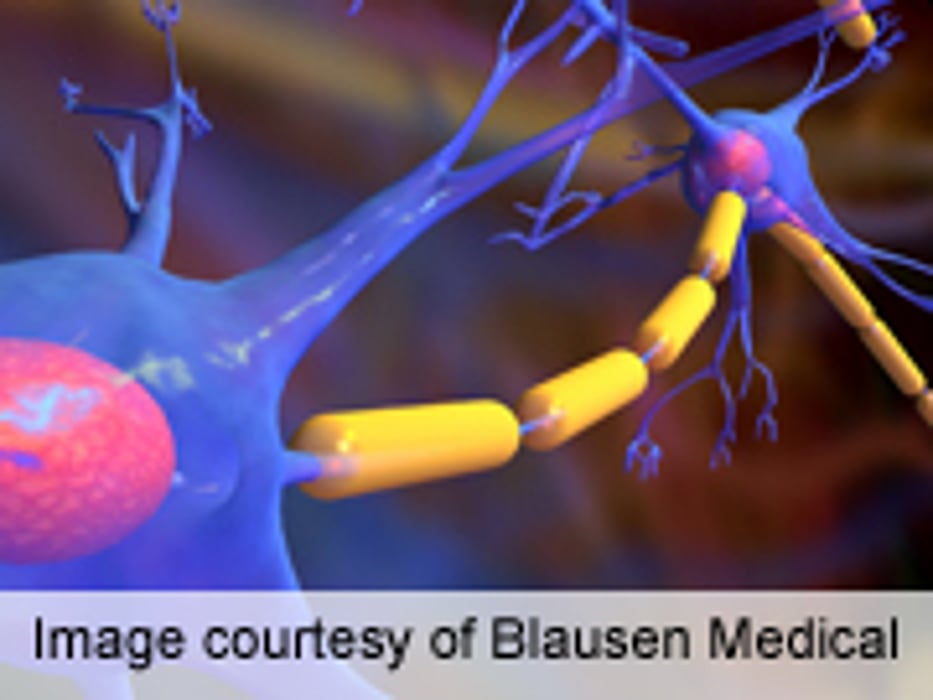 TUESDAY, Dec. 23, 2014 (HealthDay News) -- For patients with multiple sclerosis (MS), disease-free status or no evidence of disease activity (NEDA) is difficult to sustain, according to research published online Dec. 22 in JAMA Neurology.
Dalia L. Rotstein, M.D., from Brigham and Women's Hospital in Boston, and colleagues examined NEDA during seven years among 219 patients with an initial diagnosis of clinically isolated syndrome or relapsing-remitting MS. NEDA was defined as a composite of absence of relapses, no sustained progression on the Expanded Disability Status Scale, and no new or enlarging T2 or T1 gadolinium-enhancing lesions on annual magnetic resonance imaging (MRI).
The researchers found that 46.0 percent of patients had NEDA for clinical and MRI measures at one year, but after seven years, only 7.9 percent maintained NEDA. There were no differences in NEDA status for patients with early versus established MS. There was a dissociation between clinical and MRI disease activity. Evidence for either clinical or MRI disease activity, but not both, was seen in 30.6 to 42.9 percent of the cohort each year. At two years, NEDA had a positive predictive value of 78.3 percent for no progression at seven years. Additional follow-up of one to three years was associated with minor improvement for the positive predictive values.
"Our results provide a basis for investigating NEDA as an outcome measure and treatment goal and for evaluating the effect of new MS drugs on NEDA," the authors write.
Several authors disclosed financial ties to pharmaceutical companies, including Merck Serono, which provided partial financial support for data collection and reviewed the manuscript.
Abstract
Full Text (subscription or payment may be required)
Editorial (subscription or payment may be required)
Physician's Briefing