June 26, 2020
Older Age, Obesity, Disability Tied to Severe COVID-19 in MS
Proportion of patients with severe COVID-19 higher among those not receiving disease-modifying therapy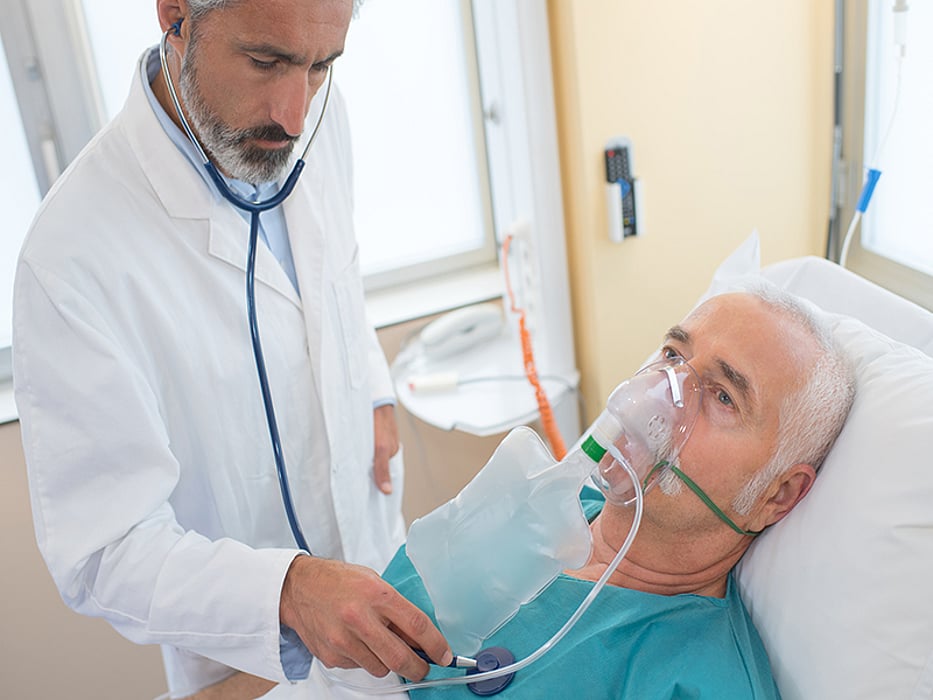 FRIDAY, June 26, 2020 (HealthDay News) -- For patients with multiple sclerosis (MS), age, obesity, and high Expanded Disability Severity Scale score (EDSS) are significantly associated with increased risk for severe COVID-19, according to a study published online June 26 in JAMA Neurology.
Céline Louapre, M.D., from the Sorbonne Université in Paris, and colleagues looked at clinical characteristics and outcomes in patients with MS and COVID-19 and examined factors associated with COVID-19 severity. Data were included from 347 patients with MS presenting with a confirmed or highly suspected diagnosis of COVID-19.
The researchers found that 21 percent of the patients had a COVID-19 severity score of 3 or more, and 12 patients (3.5 percent) died of COVID-19. The median EDSS was 2.0, and 81.8 percent of the patients were receiving disease-modifying therapies (DMTs). The proportion of patients with a COVID-19 severity score of 3 or more was higher among patients with no DMTs versus those receiving DMTs (46.0 versus 15.5 percent). Independent risk factors for a COVID-19 severity score of 3 or more included age (odds ratio per 10 years, 1.9; 95 percent confidence interval, 1.4 to 2.5), EDSS (odds ratio for ≥6, 6.3; 95 percent confidence interval, 2.8 to 14.4), and obesity (odds ratio, 3.0; 95 percent confidence interval, 1.03 to 8.70). EDSS, followed by age, and obesity were associated with the highest variability of COVID-19 severe outcome.
"Our data do not support an increased risk of severe outcome associated with DMTs, which should reinforce the recommendation of not stopping current DMTs and not delaying treatment initiation in patients who have higher disease inflammatory activity, risk for relapses, or subsequent disability," the authors write.
Several authors disclosed financial ties to the biopharmaceutical industry.
Physician's Briefing