November 20, 2019
Focused Ultrasound Thalamotomy May Reduce Essential Tremor
Lasting benefit seen at three years after transcranial MR-guided focused ultrasound thalamotomy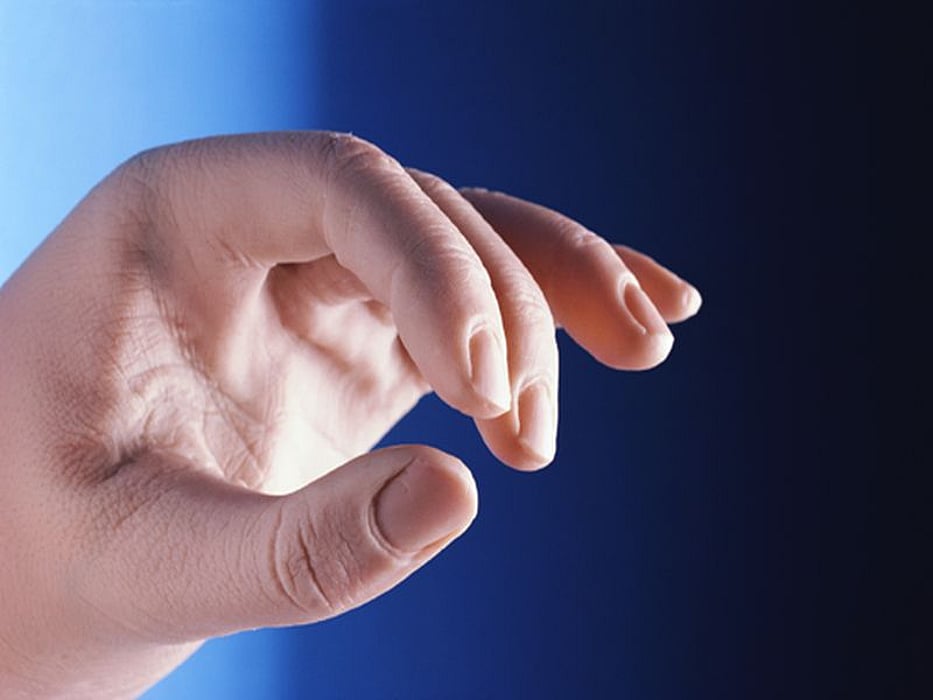 WEDNESDAY, Nov. 20, 2019 (HealthDay News) -- Transcranial magnetic resonance-guided focused ultrasound (tcMRgFUS) thalamotomy shows continued benefit for suppression of medication-refractory essential tremor (ET) at three years, according to a study published online Nov. 20 in Neurology.
Casey H. Halpern, M.D., from the Stanford University School of Medicine in California, and colleagues assessed clinical outcomes at three-year follow-up of a multicenter prospective trial to examine whether tcMRgFUS thalamotomy is effective, durable, and safe for patients with medication-refractory ET. To assess for efficacy and durability, scores at 36 months were compared to those at baseline and six months.
The researchers found that from baseline to 36 months, measured scores remained improved. From baseline, the range of improvement was 38 to 50 percent in hand tremor, 43 to 56 percent in disability, 50 to 75 percent in postural tremor, and 27 to 42 percent in quality of life. Median scores increased for hand tremor and disability when compared with scores at six months. All previously noted adverse events remained mild or moderate, none worsened, two resolved, and there were no new adverse events during the third follow-up year.
"The three-year follow-up results after unilateral tcMRgFUS thalamotomy demonstrate persistent, significant tremor reduction as well as functional and quality of life improvement, with a positive safety profile," the authors write. "For medication-refractory, disabling ET, tcMRgFUS should be considered as a safe and effective therapeutic option, in suitable patients."
Several authors disclosed financial ties to pharmaceutical and medical device companies, including INSIGHTEC, which partially funded the clinical trial.
Abstract/Full Text (subscription or payment may be required)
Physician's Briefing