November 15, 2012
Study Provides Justification for L-DOPA in Angelman Syndrome
Dopamine release up in mesolimbic pathway, down in nigrostriatal pathway with L-DOPA treatment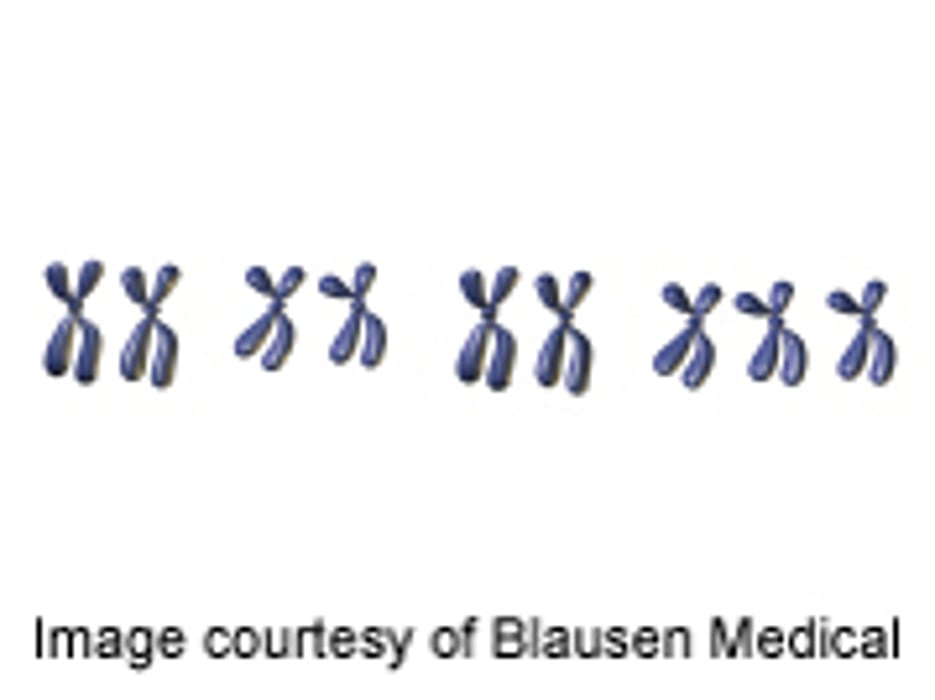 THURSDAY, Nov. 15 (HealthDay News) -- In patients with Angelman syndrome, a genetic neurodevelopmental disorder with motor impairments similar to Parkinson's disease, treatment with levodopa (L-DOPA) may help but may also have unexpected consequences, according to an experimental study published online Nov. 12 in the Journal of Clinical Investigation.
To investigate why treatment with L-DOPA improves the parkinsonian features of Angelman syndrome, Thorfinn T. Riday, from the University of North Carolina at Chapel Hill, and colleagues studied mice lacking the maternal copy of the ubiquitin ligase E3A (UBE3A) gene, which is known to cause Angelman syndrome.
The researchers found that the mice had behavioral deficits, but these were due to abnormal dopamine signaling rather than loss of dopaminergic neurons or impaired dopamine synthesis. In addition, in the UBE3Am−/p+ mice, dopamine release was increased in the mesolimbic (reward) pathway but decreased in the nigrostriatal (motor) pathway. The authors note that treating Parkinson's disease patients with L-DOPA also improves motor symptoms but has adverse effects on reward-mediated behaviors.
"These observations, together with our findings that dopaminergic dysfunction in Angelman syndrome may be pathway specific, raise a cautionary note for ongoing clinical trials of L-DOPA in individuals with Angelman syndrome," Riday and colleagues conclude.
Physician's Briefing